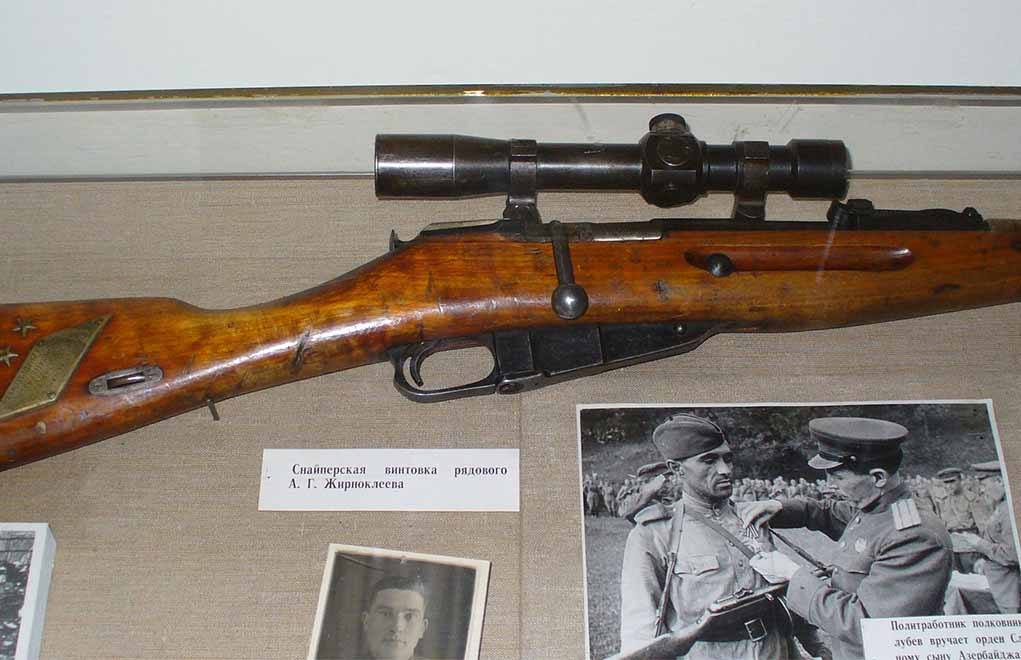 If you're after a gritty, dependable and historic rifle that can stand up to the worst of what the world throws at it, then yes, the Mosin-Nagant is worth every penny.
Why The Mosin Nagant Is Still Worth Opening Your Wallet For:
A Mosin-Nagant north of $1,000 … don't make me scoff. But there they are on some retailer's websites. Granted this is at the upper end of things, highly desirable models with a dash of provenance. Yet, when talking the Mosin it really makes it feel a world away from where we were a little less than a decade ago.
Back then, in what might qualify as the good ol' days for Russian guns, there was a flood of reworked Mosin-Nagants on the market. They were so prevalent you could mosey down to your local gun superstore, pull one of the Russian warhorses fresh from its crate and for $100 or so head home with it. The ersatz Eastern Bloc cosmoline was complementary. And boy howdy, did you ever get a deal.
It's funny to say this about the rifle. Many bore the ravages of time in rough stocks and worn steel. They represented the pinnacle of economical engineering … from the 1890s. And there are more of them than perhaps any other bolt-action rifle ever made—by some estimates around 40 million. Not to mention, no one would ever classify the Mosin-Nagant as a head-turner—its aesthetics are closer to the south end of a north-bound mule.
Nevertheless, the rifle is beguiling. It's a war story writ large in birch and blued steel. To boot, those old mil-surp models that went for a song most of the time performed as well at your local range as they would have in the streets of Stalingrad or the sweeping fields of Kursk. Not always, though; there were lemons.
---
Da Comrade! We Have More Russian Guns:
---
Times have changed, for certain. The basement on the Mosin-Nagant is three, some places four times what it was a few years ago. But even at the princely sums of $300 or $400, the rifle is still worth every penny. As we shall see, there are few other guns as rich in history, performance and practically—especially for the price.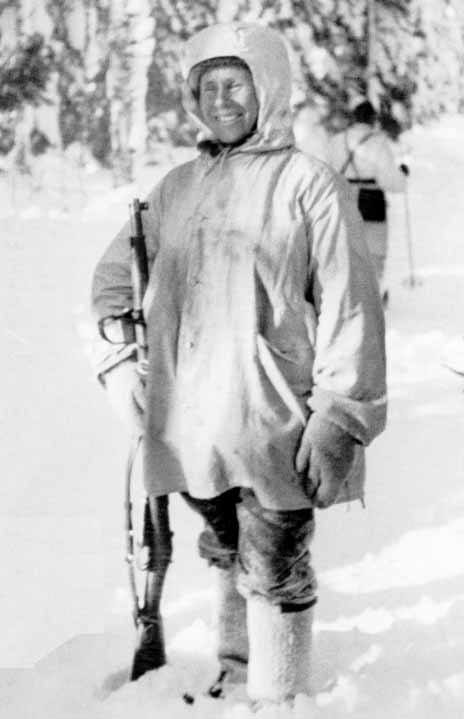 History
No rifle has served longer nor appeared in as many conflicts as the Mosin-Nagant. Even today, the odd one shows up on the modern battlefield—a good run, given its first major action came in the 1904-1905 Russo-Japanese War. In short, the rifle has had plenty of time to build a pretty incredible history. Of course, it was the gun that beat back the German hordes during World War II in the hands of average Soviet infantry soldiers. But its most illustrious service came with a sniper at its business end.
Consider this, nine of the top 10 snipers by confirmed kills wielded some variation of the Mosin-Nagant. Finland's Simo Häyhä put 505 Russians in their graves in the Winter War primarily with the Finnish-made Mosin-Nagant M28/30 and the Soviet's Ivan Sidorenko did nearly as much damage on the Baltic Front of World War II with his Mosin-Nagant M91/30. No other single rifle will likely ever achieve the same degree of success. If you appreciate history, this alone is enough to add one to your collection.
Accuracy
No, you aren't picking up the 19th-Century equivalent of a modern chassis rifle. The Mosin-Nagant's stock is made of wood and it's outfitted with a less than desirable trigger out of the crate. But overall, with quality ammunition, the gun will hit the mark. A stock Mosin in good condition and shooting match ammo, it's not unreasonable to expect MOA groups. Not a guarantee, mind you, just an expectation.
As mentioned above, that level of accuracy was good enough for some of the most prolific snipers in history. In turn, it should fit the bill for most modern shooters' applications. Honestly, if you don't mind most variant's unwieldy size—the M91/30, for instance, measures in at 48.5 inches in overall length—they make a solid hunting rifle. Its most prevalent chambering, 7.62×54mmR (aka 7.62 Russian), has ballistics similar to that of the .30-06 Springfield and is as terminally devastating. In short, it's accurate and powerful enough to handle most North American game.
Durability
If there is any one facet Russian rifles in general, the Mosin-Nagant in particular, are renowned for, it's their wang-leather toughness. Drop them on rocks, pound them against the pavement, dunk them in mud and the rifle will calmly shake it off, chamber another round and go bang.
It makes sense a Russian rifle would prove so rugged. A nation defined by extremes, it needed a military arm capable enduring both freezing polar winters and sizzling desert summers. Given its staying power in the face of adversity, the Mosin-Nagant has become among the top rifle choices among preppers.
Aftermarket Upgrades
No, the Mosin-Nagant isn't a modular wunderkind à la the AR-15. But there are plenty of aftermarket parts and upgrades to help tailor the rifle to your application.
Want to keep the rifle true to its original form? There's about a metric ton of mil-surp across the internet. Looking to doll up your Mosin into a modern tack tapper? There's no shortage of brand new upgrades to choose from. Timney makes a snappy drop-in trigger and Boyd's Prairie Hunter stock is compatible with the rifle, to name a few options. All you need to do is figure out how you want to configure your rifle.
Economy
Yes, the days of Mosin-Nagants running $100 or less are over. But honestly, who's to complain over a tough-as-nails rifle for around $300? What else compares, mil-surp or otherwise?
Furthermore, feeding a Mosin is still chicken feed. Yeah, it's not as cheap as a 5.56 NATO (what is?), but with 7.62 Russian ammo options that cost less than 40 cents per trigger pull it's not going to run you an arm and a leg. That's quite affordable when it comes to .30-caliber. Plus, inexpensive to shoot means you get to spend more time with the rifle, which likely means you'll shoot it better.
The Mosin-Nagant is still a solid, practical and fun investment if gritty, dependable and historic rifles are your thing. But for all its positives, it does have its downsides—what gun doesn't? In particular, three major areas stick out to me:
Size: Even the carbine variants are rather unwieldy.
Recoil: It's similar to a .30-06, but the metal buttplate tends to magnify it, especially for the recoil shy.
Trigger: It's workable, but not up to modern standards.
If those aren't sticky points for you, then, by all means, get a Mosin-Nagant in your collection. You're certain to find it money well spent.
Important Mosin-Nagant Variants
M91
The first iteration of the Mosin-Nagant, the rifle was chambered in 7.62x54mmR (7.62 Russian), was a whopping 51.5-inches in overall length and had a 31.6-inch barrel. It featured a rear ladder sight, front blade and a full-length stock secured by two barrel bands. Before 1918, the rifle was fitted with an octagonal receiver, after which it boasted a rounded version.
More than 9 million of these rifles were built between 1892 and 1922, in Russia (Sestroretsk, Ishevsk, Tula), France (Chatellerault) and America (Westinghouse, Remington). These are the oldest Mosin-Nagants on the market, ones with early production numbers, without a handguard, can demand a premium.
M91 Dragoon
Made for Russian mounted troops, the Dragoon is identical to the M91 except outfitted with a 28.75-inch barrel and short handguard. This reduced the overall size of the rifle to 48.5 inches and reduced its weight to about 8.5 pounds. Dragoons were exclusively made in Russia (Ishevsk, Tula) as were their kissing cousins the Cossack Rifle. The latter is identical to the former, except fitted with a tangent rear sight and wasn't issued with a bayonet.
M91/30
Prolifically made—more than 17 million rolled off the factory lines between 1930 and 1944—the M91/30 makes up the bulk of the Mosin-Nagant market. Essentially, it's an improved Dragoon model, about the same size in length and weigh. The main difference is the front sight of the M91/30 is hooded.
The rifle can be found with both the older octagonal receiver and the newer rounded ones. They were produced at Izhevsk and Tula and their origin can be determined by their markings: Izhevsk rifles have a triangle with an arrow mark, Tula a star with an arrow mark.
Reworked versions of these rifles were the ones shooters got accustomed to procuring for a steal. Overall, depending on condition, M91/30 runs anywhere from $300 to $500 generally. Verified sniper variants with original scope can sometimes skyrocket above $2,000.
M38 Carbine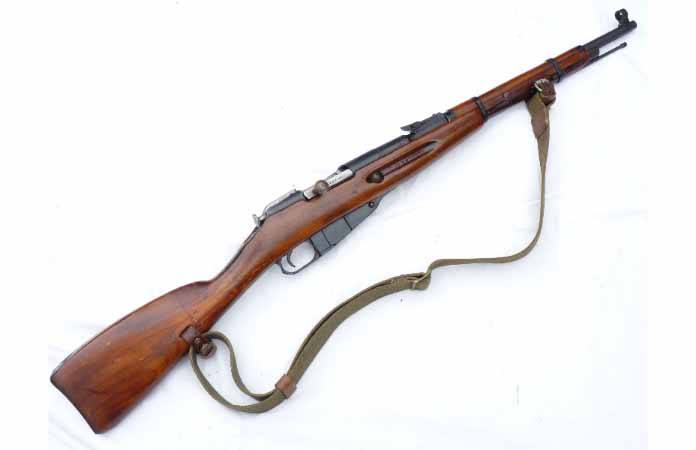 Replacing the exceedingly rare M07/10, the M38 was essentially a rear echelon rifle. Given this, it was shortened with a 20-inch barrel and wasn't equipped with bayonet fittings. Despite its size, it was still a hefty gun, tipping the scales at 7.5 pounds and—relative to other Mosin-Nagants—wasn't prolifically manufactured. About 2 million were produced at Tula and Izhevsk and can be found with octagonal and rounded receivers. Despite somewhat lower production numbers, their price remains comparable to the M91/30.
M91/59 Carbine
Not really a new rifle, just a modification of the standby M91. In this case, the barrel was shortened to 20 inches and all the long-range graduations were milled off the rear sight. Many of these conversions were done in Bulgaria and Czechoslovakia, as well as Russia. Overall, these rifles are priced similarly to most M91 and M91/30s on the market today.
M44 Carbine
The last Mosin-Nagant produced by the Soviets, it was about 1/2-inch longer than the M38. Production began in 1944 and lasted until 1948 with the carbine going through a bit of an evolution. Early on, they were outfitted with a hardwood stock, but after World War II the Russians switched to laminate. The rifle has a folding bayonet hinged at the muzzle, a rear tangent sight and was rather hefty for a carbine—9 pounds with bayonet. It was also copied by the Chinese and designated the Type 53.
M24

Given before 1917, Finland was part of Russia, the nation has a close association with the larger country's arms. Once independent, the Finns began improving on the original M91. The M24 is the first example. Essentially the same design as the M91, it featured barrels made by Sig or Böhler Stahl. Outside of the early Sigs, the barrels were larger diameter with a step at the muzzle so they'd accept a Russian bayonet.
M27
Utilizing a 27-inch barrel made by Tikkakoski, some by VKT, this was the first truly Finnish Mosin-Nagant. In addition to a heavy barrel, it also had a full stock and a new front-sight design, complete with protective ears. Many have fore-ends affixed via the Finnish Finger-joint system. While the M27 can still be had at a reasonable price, a close variant of it—the M27rv Cavalry Carbine—can demand top dollar.
M28
Very similar to the M27, except with minor changes, such as a non-hinged front barrel band. The first 20,000 had Sig barrels and the final 13,000 Tikkakoski. The rifle was used extensively in the Winter War; an improved variant—the M28/30—grew in fame due to Finnish sniper Simo Häyhä, who collected a majority of his 505 confirmed kills behind the rifle. Hunt around for an M28 and you can find them at a reasonable price, not as cheap as the M91/30, but still easy on the pocketbook.
M30 (M91/30)
Tikka made the M30 from 1943 to 1944, about 24,000 in all. They never saw any action in World War II, languishing in storage until 1986 when they were sold as surplus. The 28.7-inch barreled rifle is essentially an M91 with sights calibrated from 100 to 2,000 meters. Given their history, these are usually in excellent condition and can be bought at a competitive price.
M39
While not miles away from the M28/30, the M39 did have some pertinent modifications. Chief among these, a completely redesigned stock, which included a pistol grip. Its 27-inch barrel was also a smaller diameter than its predecessor. Wartime models were made by Sako and VKT, Tikkakoski produced them in peacetime. Again, these run a bit more than comparable Russian models from the time, but not prohibitively so.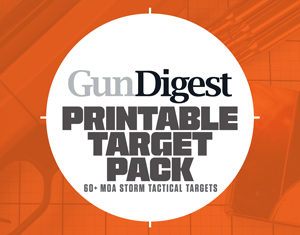 Next Step: Get your FREE Printable Target Pack
Enhance your shooting precision with our 62 MOA Targets, perfect for rifles and handguns. Crafted in collaboration with Storm Tactical for accuracy and versatility.
Subscribe to the Gun Digest email newsletter and get your downloadable target pack sent straight to your inbox. Stay updated with the latest firearms info in the industry.