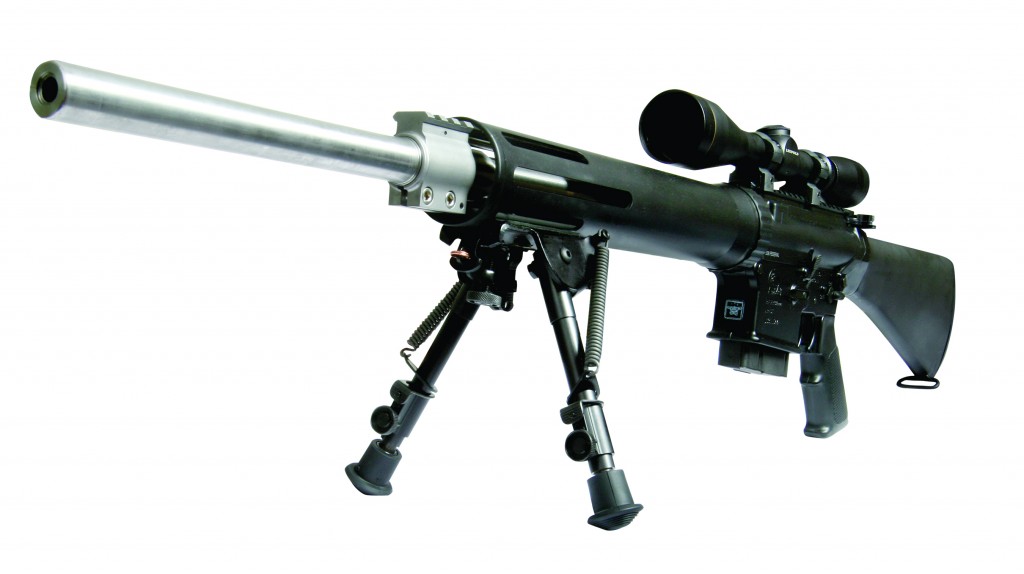 ArmaLite, Inc. has announced that a small batch of its AR-10(T) chambered in .338 Federal is ready for the 2011 hunting season. The limited run of the .338 comes after repeated customer requests, the company says. Designed to be provide shooters with both a powerful cartridge and match-grade accuracy, the ArmaLite .338 Federal is capable of taking any North American big game, including moose and bear.
The AR-10 in .338 features a match grade stainless steel barrel and a finely tuned National Match two stage trigger. The rugged one piece aluminum handguard allows custom mounting of bi-pods, sights and optional MIL-std 1913 rails. Go to https://www.armalite.com/ItemForm.aspx?item=10TBNF338 for further details and specifications.
About Armalite:
ArmaLite has one of the broadest product lines in the firearms industry, manufacturing semiautomatic rifles in a variety of calibers including 5.56mm and 7.62mm, long range super-accurate bolt action rifles in calibers including .308 Winchester, 300 Winchester Magnum, 338 Lapua, and 50 BMG, and classic 9mm pistols. Visit: www.armalite.com
---
NEXT STEP: Download Your Free Storm Tactical Printable Target Pack
62 Printable MOA Targets with DOT Drills - Rifle Range in YARDS
This impressive target pack from our friends at Storm Tactical contains
62 printable targets
for rifle and handgun range use. Target grids and bullseye sizes are in MOA. Ideal for long-range shooting!
Subscribe to the Gun Digest email newsletter and we'll send your print-at-home target pack right away.
Just enter your email address below.
---