Updated 2/17/2023
The AR-10 is many things, cheap isn't usually one of them. But we dig up the best AR-10 choices that won't put you in the poorhouse.
What Are The Top Affordable AR-10 Options:
Nothing beats the AR-15. Well, almost nothing beats what's become America's favorite rifle. Talking long distance and large cartridges, the vastly popular rifle pales, not quite living up to its reputation for utmost versatility.
Sure enough, there are exceptions—there always are. The 6.5 Grendel reaches out and cartridges don't get much larger than the .450 Bushmaster. Despite these allowances, there's a more stalwart choice when it comes to hard-hitting, reach-out-and-get-them heavy metal.
In this arena, few long guns hold a candle to the AR-10.
The older and truly bigger brother to the AR-15 in many respects defines semi-automatic rifle power, precision and versatility. Found in some of the most renowned medium-bore cartridges—.308 Win., 6.5 Creedmoor, .260 Rem., and many more—the rifle is much more adept at precision and long-range applications. In nearly every chambering, the AR-10 is a legitimate 1,000-yard rifle, if quality built and manned by a shooter of steady nerves.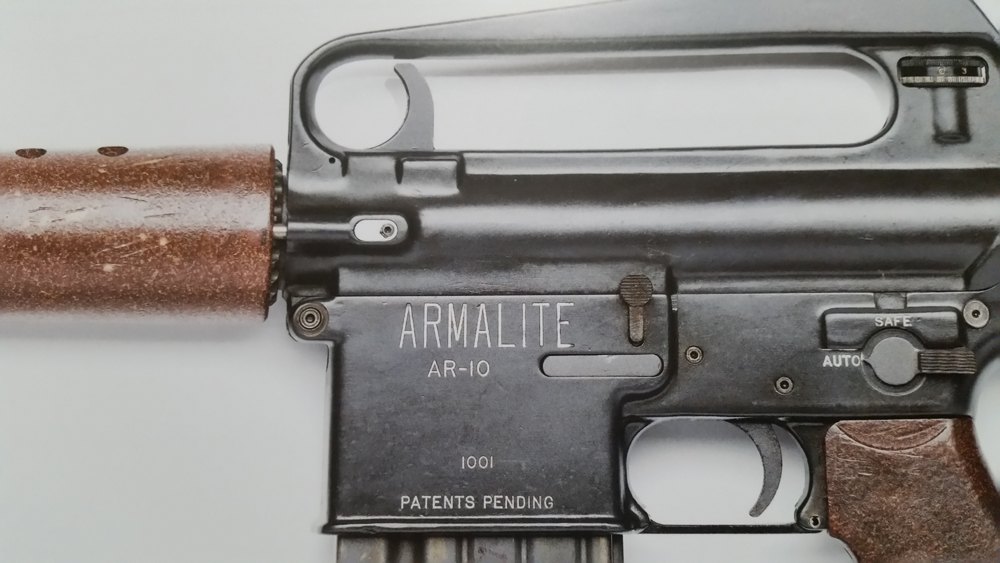 Furthermore, the rifle can engage much more substantial targets. Whitetails are the ceiling for the AR-15, while the AR-10 more than happily tangles with the likes of elk and moose.
Range and muscle aside, the best part of the AR-10 is its made a roaring comeback in recent decades. Once an afterthought, the market now bristles with these brute, tailored for every application under the sun. From hunting to home defense and target shooting, there's a rifle for you.
Helping you weed your way through the suddenly saturated market, we've gathered up what we consider five of the best AR-10 options you can actually afford.
Brief Note About Price
Forewarning is merited concerning the affordability of these rifles. It's relative. AR-10s are much more expensive platforms than AR-15. Less in demand and more proprietary than its little brother, the beasts command top dollar in comparison.
That said, there are opportunities to get into a well-built AR-10.
The ceiling we're setting for this buyer's guide is $1,500, which opens the doors to a great many shooters and arms them with a quality rifle. Just keep in mind, power and range come at a premium.
Money to burn? Lucky you. We'll delve into top-shelf AR-10 options in an upcoming post.
Know Thy AR-10
Despite both emanating from Eugene Stoner's brain, in their present iterations, the AR-15 and AR-10 share few similarities. Many already know and understand this, but for those that don't, it's worth the effort to educate yourself on the particulars of the rifle.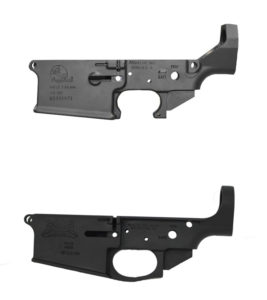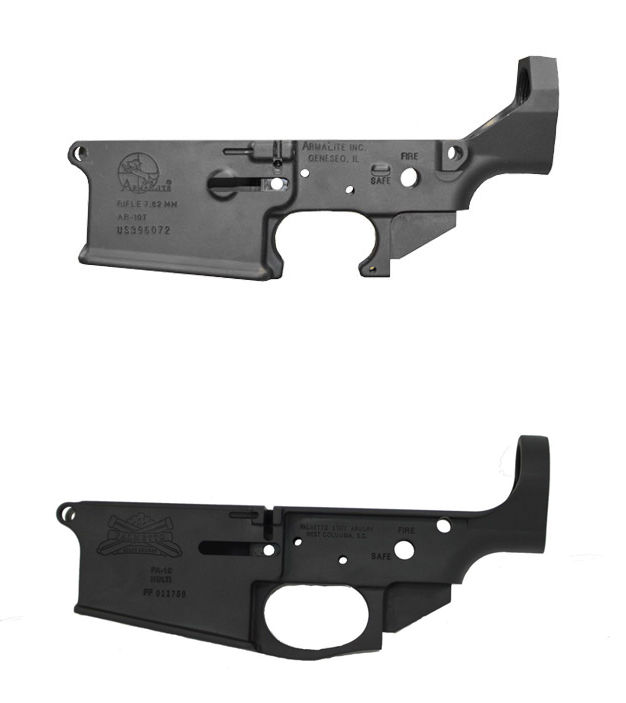 We won't bog you down here with the minutia, instead point you to several articles we have dealing with just these topics:
AR-10 Upper
AR-10 Lower
AR-10 vs AR-15
Building An AR-10
History of the AR-10
The AR-10 is not a mil-spec platform, which means it's not as simple to modify as the AR-15. Heck, depending on its pattern, it doesn't play nice with other AR-10s.
Even though we're dealing with complete rifles here, you might look to upgrade someday or even replace a simple component. Building a knowledge base now saves you headaches later.
Best AR-10 Options For The Buck
Sig 716i Tread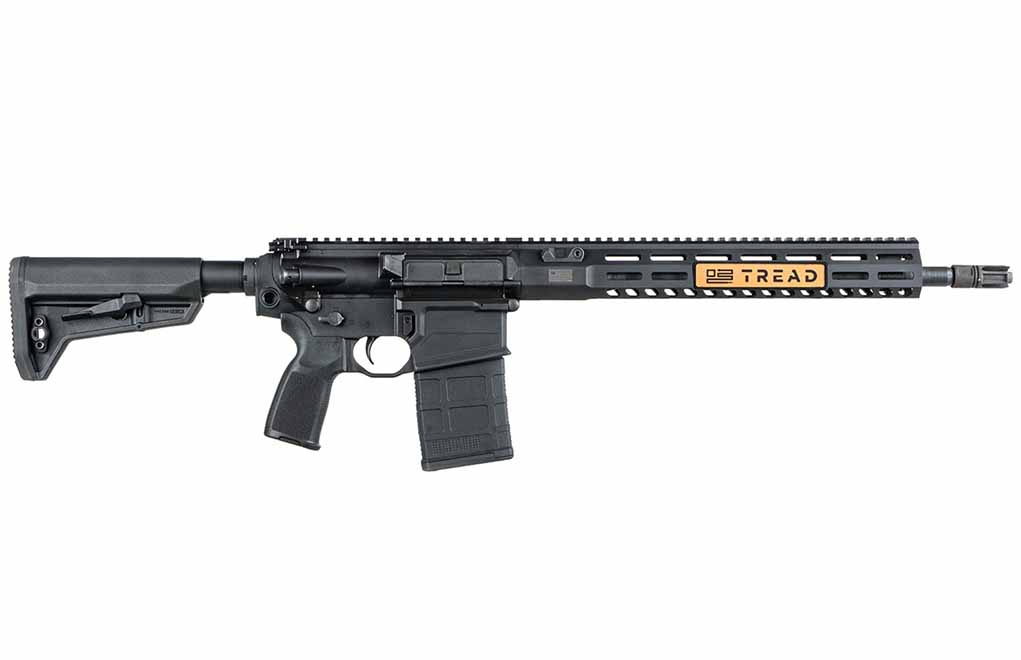 Top to bottom, Sig's Tread line hits an incredibly difficult target—the intersection of quality and affordability. This goes for its heavy hitter, the newish 716i. Yeah, the .308 Winchester is plain as a Kansas road trip, but it has it where it counts. There's no wiggle room between the receivers, the barrel is heavy enough to shrug off heat and all its key components are magnetic practical tested.
One of the interesting twists, the rifle's 16-inch carbon-steel barrel. Purists might scoff at such a short shooter, but it makes the 716i quite nimble even with a behemoth .30-caliber suppressor dangling off the muzzle. Furthermore, Sig incorporates a solid system for attaching the free-floated handguard around the barrel. Employing a clamping system at the rear, the unit has the extra backbone to remain rigid no matter how dolled up with accessories.
Unlike Sig's previous forays into the AR-10 sphere, the 716i is direct impingement—expected at this price point. But this plays well into the gun's compact configuration, keeping it a fighting trim 8.5 pounds.
MSRP: Currently Retailing For $1,499.99; sigsauer.com
Palmetto State Armory Gen 3 PA-10
Price alone makes the PA10 one of the best AR-10 choices on the market today. Yet, Palmetto State Armory doesn't leave shooters out in the cold when it comes to a quality build. Long considered one of the best values in ARs, the gunmaker offers a litany of features plum rare for the price point. Forged receiver, stainless steel heavy barrel, and adjustable gas block (on certain models) are all standard fare on these economical shooters. So is choice.
Beyond simple trigger and handguard upgrades, the PA10 catalog serves up an impressive selection of specialized models. In addition to the stock .308 Winchester PA10, Palmetto State also fields the 6.5 Creedmoor PA65 and lightweight PX10. Up the scale, the rifles run a bit more, but not so much as to prove exclusionary.
Standard across all models is the choice of 18- or 20-inch barrel length and 6-position adjustable buttstock—both PSA and Magpul. Outside of the base PA10 mode, with a polymer handguard, the rifles come with either Keymod or M-Lok compatible free-floated handguards.
MSRP: Starts At $839; palmettostatearmory.com
Diamondback DB10
Much like Palmetto State, Diamondback earns big marks not only for quality but also options. At the time of writing, the Florida gunmaker has 15 AR-10 rifles and four pistols in its catalog. This includes a choice of .308 Winchester and 6.5 Creedmoor chamberings, favoring the latter in selection. And like PSA, across the board the guns come in at a price nearly any shooter can afford.
Even with a wealth of choice, it's difficult to go wrong with the company's entry-level DB10CCMLB. A Spartan, if not tidy build, the gun runs reliably and proves agile in practical use. Much of this is thanks to the gun's 16-inch chrome-moly barrel, a point that might turn off dedicated long-range shooters.
Lightening the .308 Winchester's load considerably, hunters and others who require a fast-handling hard hitter will find it a boon. The one knock that keeps it from 'best AR-10' status, is the mil-spec trigger, which is exactly as it sounds—gritty and creepy.
Never fear, going up the ladder at Diamondback is a painless process and generally worth the extra money. Stainless steel barrels and CMC single-stage triggers are the reward for opening your wallet further.
MSRP: Starts At $1,146; diamondbackfirearms.com
Smith & Wesson M&P10 Sport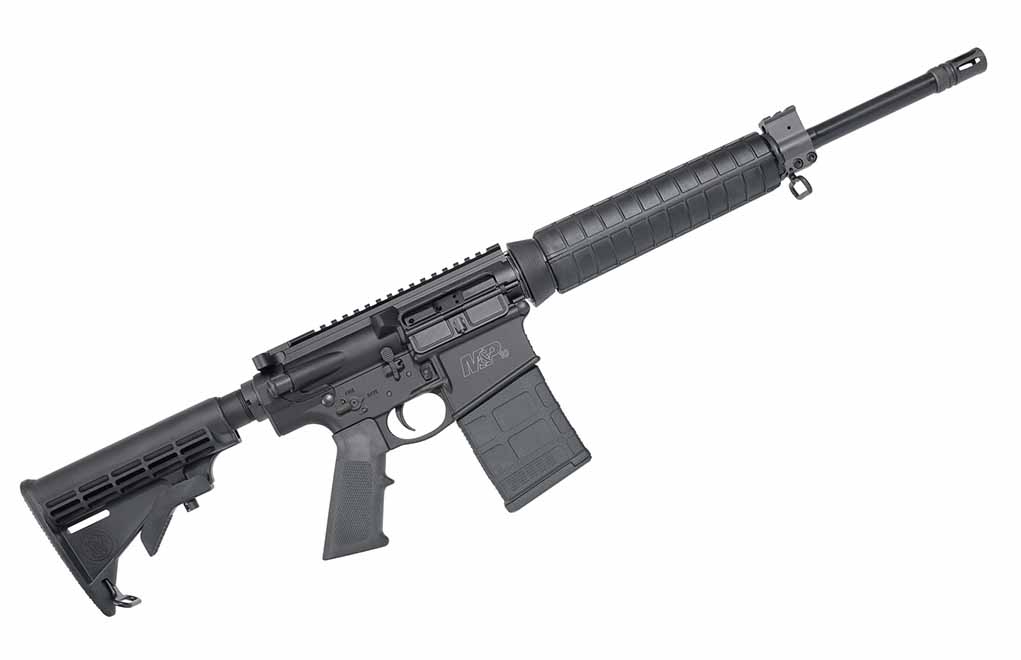 Savvy gun buyers have been wise to the M&P15 Sport for some time. The M&P10 Sport, not so much or at least it seems that way. Gun shows aren't exactly bristling with them nor are the review sections of gun magazines. A loss on both counts.
Smith & Wesson knows AR-style rifles, and it shows in arguably one of the best AR-10 options on the market regardless of price. You heard that right. Built like a tank and capable of pin-point accuracy, the .308 Winchester has chops enough to hang with many of the big boys. Well, not the furniture or trigger—but you were going to upgrade those anyway, right?
At once the rifle is unassuming and impressive, more the latter once you see it print. A steady MOA-producing machine, the 16-inch barreled M&P10 is likely all most shooters would ever need out of the brutish end of ARs. If they did, S&W has them covered with a Performance Center 6.5 Creedmoor rendition. Suffice to say, the iteration drifts away from affordable. But for those who put a premium on long-range accuracy still proves a value.
MSRP: Starts At $1,129; smith-wesson.com
Springfield Armory SAINT Victor

Springfield Armory offers shooters a top-notch selection of AR-style rifles, but its SAINT Victor AR-10 really shines through.
Lightweight, great fit and finish and everything else that goes into making a quality rifle certainly places it among the best in this class of firearms. If there is any nit to pick over the rifle, it's the price tag. It's at the upper end of entry-level.
Available exclusively in .308 Winchester, the AR-10 does give shooters plenty of reasons to spend the extra money.
Boasting a 16-inch barrel, the carbine is highly maneuverable if you're looking for a convenient hunter or a hard-hitting defensive option.
Springfield doesn't skimp on the furniture, a M-Lok compatible handguard adds appeal. Not only does it free-float the barrel, but also gives you real estate for all your doodads.
However, the trigger is what turns heads. A nickel-boron-coated switch bests most out-of-the-box triggers in other guns. This, generally speaking, is worth the price of admission alone.
MSRP: $1,497; springfield-armory.com
---
NEXT STEP: Download Your Free Storm Tactical Printable Target Pack
62 Printable MOA Targets with DOT Drills - Rifle Range in YARDS
This impressive target pack from our friends at Storm Tactical contains
62 printable targets
for rifle and handgun range use. Target grids and bullseye sizes are in MOA. Ideal for long-range shooting!
Subscribe to the Gun Digest email newsletter and we'll send your print-at-home target pack right away.
Just enter your email address below.
---