Rock River Arms recently announced the Operator DMR rifle series, including six new models in two popular calibers.
Rock River Arms' catalog of AR-style rifles is extensive to say the least, including a wide variety of models chambered for different cartridges and designed for various purposes. However, the company is now turning its attention to more precision-oriented rifles with the announcement of the Operator DMR series. DMR stands for Designated Marksman Rifle, and the Operator DMR series will feature four variants chambered for .308 Winchester/7.62 NATO and two variants chambered for .223 Remington/5.56 NATO.
The 7.62 Operator DMR rifles include four variants in total, the OP1005BT and the Enhanced OP1007BT, and the OP1010BT and OP1012BT. The names don't exactly roll of the tongue, but the rifles' differences are pretty straightforward. The OP1005BT and the Enhanced OP1007BT both feature 20-inch chrome-lined barrels, and the only notable differences between the two are the enhanced variant's inclusion of a SilencerCo Chimera 300 suppressor, an extra RRA 3-slot rail assembly and an ARCA Swiss Rail Adapter. Both versions otherwise share mid-length gas systems, low-profile gas blocks, two-stage Ultra Match RRA triggers and Magpul flip-up Pro Series MBUS iron sights. For furniture, both models also ship with BCM SOPMOD buttstocks, Hogue rubber grips and free-floated M-LOK handguards.
The 7.62×51 NATO OP1010BT and OP1012BT models have 16-inch barrels, but besides that they share the same features as their 20-inch counterparts described above. The OP1012BT is the "enhanced" version that includes the SilencerCo suppressor and other updgrades.
Of the two 5.56x45mm Operator DMR rifle models, there is no enhanced variant, and they only majorly differ in barrel length. The OP1505 has a 20-inch chrome-lined barrel with a 1:7 twist while the OP1510 has a 16-inch chrome-lined barrel with a 1:9 twist. Both also include lightweight M-LOK handguards of appropriate lengths (17-inch for the longer version, 13-inch for the shorter model). The other features are the same as the 7.62 models besides the use of carbine-length gas systems instead of mid-length.
The MSRPs and release dates are not yet known.
For more information, please visit rockriverarms.com.
---
More On AR10s: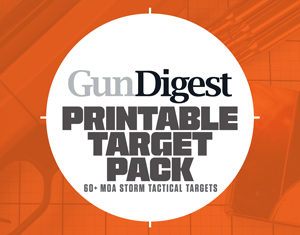 Next Step: Get your FREE Printable Target Pack
Enhance your shooting precision with our 62 MOA Targets, perfect for rifles and handguns. Crafted in collaboration with Storm Tactical for accuracy and versatility.
Subscribe to the Gun Digest email newsletter and get your downloadable target pack sent straight to your inbox. Stay updated with the latest firearms info in the industry.