Most gun owners today are quite familiar with the Remington Arms Company and its diverse line of firearms. Designs such as the Model 700 bolt-action rifle and the Model 870 pump-action shotgun have deservedly afforded this great manufacturer a lasting and expansive legacy.
However, Remington has been around way longer than that. The U.S. manufacturer has a long and fascinating history dating back 200 years to its founding in Ilion, New York, by Eliphalet Remington. And while Remington has opened factories in other parts of the country, one of the most recent being in Hunstville, Alabama, the company still produces firearms at the original Ilion location.
This year marked the company's bicentennial, and with that great milestone, the company is looking back over its history and its heritage. Although the manufacturer has certainly evolved over the years, much of the family-oriented culture at Remington Arms has remained.
Check out the video above to learn more about the history of this classic American firearms manufacturer.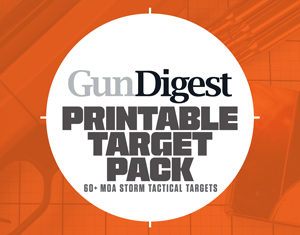 Next Step: Get your FREE Printable Target Pack
Enhance your shooting precision with our 62 MOA Targets, perfect for rifles and handguns. Crafted in collaboration with Storm Tactical for accuracy and versatility.
Subscribe to the Gun Digest email newsletter and get your downloadable target pack sent straight to your inbox. Stay updated with the latest firearms info in the industry.