Initially available in five configurations, the new Oracle Arms 2311 combines the best features of the 1911, the 2011 and the Sig P320.
Oracle Arms is new to the scene in 2023, but it had quite the lineup at SHOT Show's Industry Day at the Range. The company is introducing a new take on the 2011 concept (9mm double-stack 1911) by throwing in some Sig P320 DNA into the mix. The result is the Oracle Arms 2311 and it's initially being offered in five different configurations.
Variations include Compact, Compact Elite, Combat, Combat Elite and Competition, and we got to put rounds through most of them while at SHOT's range day. Besides a couple of minor malfunctions with a compact model (likely just in need of some oil), all ran great. They feed from Sig P320 magazines, feature a fully ambidextrous slide lock and have a linkless barrel system that makes field stripping much easier.
This is what Oracle Arms has to say about the 2311 lineup:
Our primary objective when designing the 2311 was to combine the fit, finish, speed, and trigger pull of a purpose-built single action match pistol with the versatility and reliability of a striker-fired polymer duty pistol. Not only did we accomplish that, but we did so while wrapping the platform around a magazine that is roughly 1/3rd of the cost of the competition that doesn't suffer from any of the common issues that current "double-stack 1911" magazines are notorious for. To make the barrier to entry even lower, we priced the 2311 in a range that makes it approachable for the average enthusiast and recreational competition shooters.
MSRP for the new Oracle Arms 2311 pistols will range between $1,700 and $3,000. While expensive, for those who appreciate the 2011 concept, this seems like the next logical step in its evolution.
For more information, please visit oraclearms.com.
---
More On Handguns: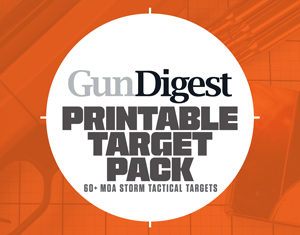 Next Step: Get your FREE Printable Target Pack
Enhance your shooting precision with our 62 MOA Targets, perfect for rifles and handguns. Crafted in collaboration with Storm Tactical for accuracy and versatility.
Subscribe to the Gun Digest email newsletter and get your downloadable target pack sent straight to your inbox. Stay updated with the latest firearms info in the industry.