Known for its top-shelf Glocks, Zev Technologies has turned its attention to Sig Sauer with two complete pistols and a load of upgrades.
If gassed up pistols are your thing, you're most likely acquainted with Zev Tech. High-end, high-performance Glocks have been their thing for some time with specimens that look as good as they perform. Now the company is moving in a different direction, turning its attention to Sig Sauer with two complete pistols and a load of upgrades. It's enough to get a fella drooling.
As far as the pistols are concerned, the options are Z320 XCompact and Z320 XCarry models that dimensionally mirror of the originals, but are decked out with Zev Technologies upgrades. In both cases, the pistols boast Sig's X-series trigger, Octane Slide cut for compatibility with Trijicon RMR optics, Zev Pro barrel and fiber-optic Combat Sights. Zev's has also included the company's signature diamond pattern laser-cut into the grip for a solid handle on both models of the Z320. The enhance Sigs don't go for chicken scratch, both listed at $1,299 on Zev's website.
Concerning Zev Technologies Sig upgrades, the Octane slide is available for P320 and P365 pistols. Aside from sporty looks, they feature a glare-resistant finish and grip enhancement thanks to Zev's slide channeling and ample cocking serrations. Similar to the complete pistols, the slides are also compatible with Trijicon RMR and Shield RMSc optics cuts. For both Sig models, a stripped Zev slide has an MSRP of $420.
---
Set Your Sights On More Handguns:
---
Additionally, Zev Technologies is offering up its Pro Barrels for the P320 (in three sizes: XFive, XCompact and XCarry), P365 and P365XL. The fire tubes feature barrel dimpling and streamlined hood design, complete with Zev's logo and caliber markings. Across the board, the barrels have a $199 MSRP. Rounding things out, Zev also has Combat Sight upgrades for the Sig slides, which include a serrated rear sight and fiber-optic front. The MSRP on the sights is $99.
For more information on Zev Technologies Sig pistols and upgrades, please visit zevtechnologies.com.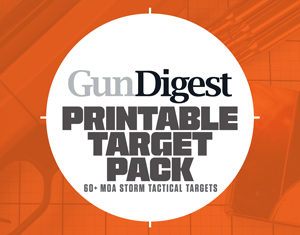 Next Step: Get your FREE Printable Target Pack
Enhance your shooting precision with our 62 MOA Targets, perfect for rifles and handguns. Crafted in collaboration with Storm Tactical for accuracy and versatility.
Subscribe to the Gun Digest email newsletter and get your downloadable target pack sent straight to your inbox. Stay updated with the latest firearms info in the industry.