Looking for a .270 rifle? Here we go over what makes for the best .270 Winchester rifles and six top models to consider.
There was a time when choosing a good .270 rifle was simple. You either got a Remington 700, a Winchester Model 70 or had one made custom by someone who knew what they were doing. Whichever route you went, your rifle was guaranteed to be solid.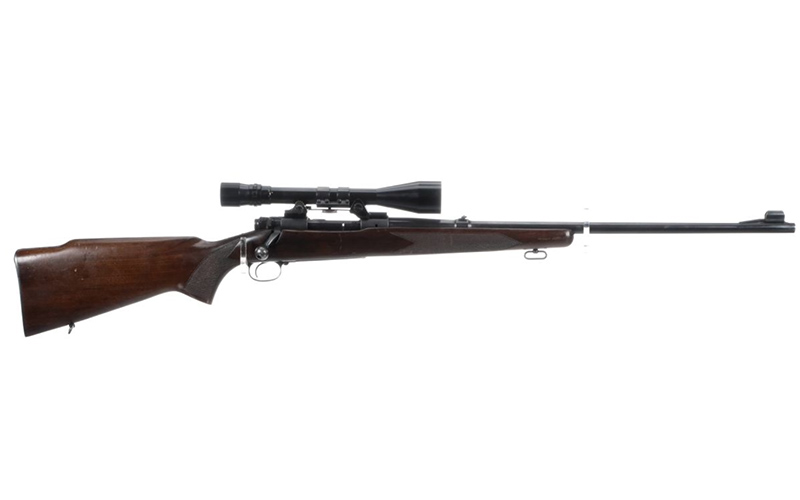 Today, while the .270 rifle shopper is spoiled lousy for choice, he can also be easily led astray by models that don't suit his intended purpose. So, let's talk about how to go about finding the best .270 Winchester rifle for your specific needs.
What To Look For In A .270 Rifle
All rifles of any caliber should be accurate and reliable, otherwise, they aren't the good kind of interesting. The good news is reliable and accurate bolt-action rifles can be had for a song. Today's budget rifles are often better than the top-tier factory rifles of even 20 years ago.
Here's what you should consider.
Stocks, stock materials and weight are a good things to pay attention to. .270 Winchester is one of the dominant hunting calibers for people who hunt game in open country and lugging a 9-pound rifle and scope around isn't very pleasant.
Synthetics are lighter than wood, after all! You may also want to eschew blued guns if you live in an area that gets a lot of precipitation. Many shooters also find the factory length of pull to be too long on modern factory rifle stocks, so features like adjustability can be important as well.
If you're going to carry this rifle for any length of time or distance afield, bear those things in mind.
As far as action types, there are very few rifles chambered for .270 Winchester that are not bolt-action rifles.
There are only three non-bolt action rifles made in this caliber by a major manufacturer. Browning's BAR and BLR (semi-auto and lever-action, respectively) and the Remington 7600 pump-action. If bolt-action guns are not your cup of tea, your .270 rifle options are limited.
Almost no factory rifles are offered with a twist rate other than 1:10. If you intend to get a rifle for the light varmint bullets or heavy long-range bullets, such as Berger's Extreme Outer Limits bullet, you'll likely need to find a custom barrel maker.
As for barrel length, there aren't many compact rifles offered in this caliber. Classically, 22 to 24 inches was the sweet spot. Any shorter than 20 inches, and you're just converting powder to noise and getting kicked harder than you would by a 7mm-08 or .243. You might as well not bother.
Then you have the sighting.
Whether you want to use a Picatinny rail or traditional scope mount mostly comes down to personal preference. Some guns will have factory-standard iron sights, and some will not. Having them or not is, again, a personal preference, but having a backup or a close-range sighting method to go with an optic is never a bad idea.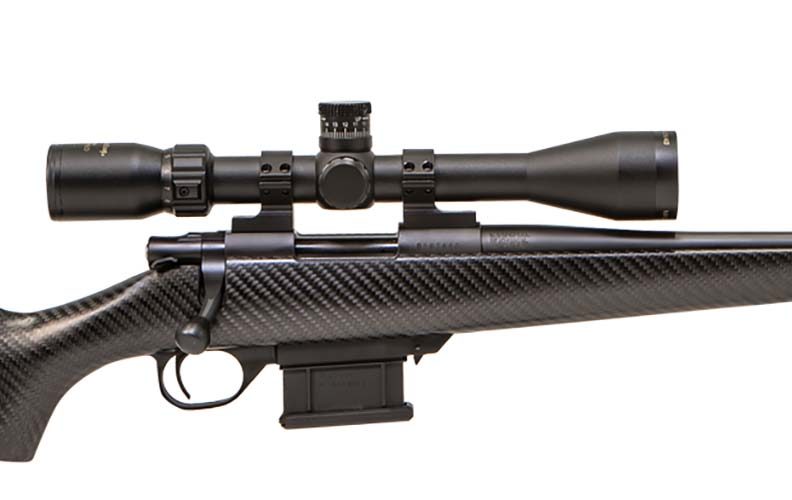 After determining how exactly you plan on using a .270 rifle, you can begin narrowing down features. After deciding on your preferred stock material, barrel length, optics mounting style and anything else, the final consideration is your budget. Rifles in this caliber can vary greatly in price, so regardless of how deep your pockets are there should be a model out there that's perfect for your needs and means.
6 Top .270 Winchester Rifle Options
Savage Axis II XP
If bang for your buck is a concern, the Savage Axis II XP is nigh-on unbeatable. It includes a Savage Axis II rifle with black synthetic stock and a 3-9x40mm Bushnell Banner scope.
The rifle has a 22-inch barrel with a 1:10 twist, and a matte-blued receiver and barrel. The Axis II XP combo is worth its slightly higher price over the standard Axis XP as it has Savage's AccuTrigger, considered one of the best factory units on the market.
Magazine capacity is 4+1 in a flush-mount detachable box, and the gun weighs in at 7.38 pounds with the scope. You'd be hard-pressed to find more value for the money, and the only thing that could substantially improve this rifle is a better scope.
MSRP: $529 // savagearms.com
Winchester Model 70 Featherweight
If you prefer classic hunting rifles, there are few better than The Winchester Model 70 Featherweight. Jack O'Connor made this gun in this caliber famous over half a century ago, but today's Model 70 Featherweight makes a compelling case for itself on its own.
You get a walnut stock and a 22-inch blued barrel and receiver with a 1:10 twist rate. The stock has fleur-de-lis checkering (a homage to O'Connor's rifles, which were thusly engraved) and comes with Winchester's MOA adjustable trigger. It has the same Mauser-derived controlled-round-feed action as the vaunted pre-64 guns. Capacity is 4+1 rounds in an internal box magazine.
The new-production rifles are every bit the equal in accuracy, reliability and quality (if not superior) to the much-ballyhooed pre-64 guns.
MSRP: $1,279.99 // winchesterguns.com
Remington 7600
The Remington 7600 is an oddity, a pump-action rifle partially based on Remington's shotguns. Never a favorite of western hunters, but it was beloved in the upper Midwest and the Northeast. Oddly enough, it even had a cult following in Australia as well. If you wanted a .270 rifle for timber hunting, look no further.
The 7600 has a 22-inch barrel with a 1:10 twist, and it weighs in at 7.5 pounds. The standard box magazine holds 4 rounds, but aftermarket 10-round box mags are available too. Irons come on the rifle, but the receiver is tapped to mount whatever you'd like.
What's so great about this oddball rifle? It's based on a shotgun, so the gun mounts the shoulder wickedly fast and with the sights aligned. If you needed to make a fast shot, there are few rifles that get on target as quickly, which is part of what endeared them to so many people.
MSRP: $929.99 // remarms.com
Howa 1500 Carbon Stalker
The Howa 1500 Carbon Stalker is a lightweight rifle that's perfect for backcountry hunts. The carbon fiber-wrapped stock brings weight down to 6.25 pounds before optic and ammunition. It's offered in black carbon fiber or a Kryptek camo pattern.
The action is Howa's 1500 bolt-action, a rugged and accurate platform that's excellent for the intended purpose. It's fed by a 4-round magazine and has a 22-inch barrel with a 1:10 twist rate and a threaded muzzle in case you want to mount a suppressor.
It's a near state-of-the-art hunting rifle, and it's close to 1-pound lighter than most other bolt-action rifles.
MSRP: $1,029 // howausa.com
Savage 111 Lady Hunter
There are almost no compact rifles chambered in .270 Winchester, but one of the few that qualifies is the Savage 111 Lady Hunter. It has a 20-inch barrel with a 1:10 twist, and a slightly shorter length of pull (12.5 inches) compared to most rifles, which are usually 13.5 inches.
The stock is made of oiled brown walnut and is sporter-style with a Monte Calo cheekpiece. The action is Savage's vaunted 110 action, with a detachable box magazine that holds 4 rounds. Like most of Savage's rifles, it features the AccuTrigger system.
You think this is supposed to be a woman's gun because of the name and dimensions, but the Lady Hunter would also be a flawless choice of backcountry hunting rifle. It weighs only 6.5 pounds despite its wood stock, and the shorter length of pull will make it faster in handling. If you wanted a classic-looking but fiendishly smart hunting rifle, this is the gun to get.
MSRP: $1,009 // savagearms.com
Christensen Arms Ridgeline FFT
Christensen Arms makes some of the best modern hunting rifles money can buy. Ultra-light, ultra-precise and exquisitely crafted for the utmost performance in the field.
The stock is a carbon fiber sporter stock with steel bedding pillars. It has a Remington 700-based action, a TriggerTech trigger and Christensen Arms' carbon fiber-wrapped 20-inch barrel which has a 1:10 twist. Christensen also hand-laps the barrel and installs a side-baffle muzzle brake, which is removable.
It's available in multiple colors and camo patterns. The rifle weighs in at 5.3 pounds and comes with Christensen Arms' Sub-MOA guarantee. There are few .270 rifles as light, as accurate or as up-to-date.
You'll pay for the privilege, as Christensen Arms rifles don't come cheap, but if you wanted a lightweight, state-of-the-art rifle, it has few peers.
MSRP: Starts at $2,399.99 // christensenarms.com
---
More On Hunting Rifles:
---
NEXT STEP: Download Your Free Storm Tactical Printable Target Pack
62 Printable MOA Targets with DOT Drills - Rifle Range in YARDS
This impressive target pack from our friends at Storm Tactical contains
62 printable targets
for rifle and handgun range use. Target grids and bullseye sizes are in MOA. Ideal for long-range shooting!
Subscribe to the Gun Digest email newsletter and we'll send your print-at-home target pack right away.
Just enter your email address below.
---