Jeff McIntyre – Nebraska Gun, Lincoln, Neb.
While Nebraska Gun offers a full selection of new long guns and handguns, owner Jeff McIntyre says his establishment caters to what he terms the "experienced hobbyist" interested in more vintage firearms, often with an eye to using these older guns afield.
"I sell quite a few rifles, like pre-1964 Winchester Model 70 Featherweights, where the buyer tells me he thinks the rifle deserves a little time out in the field on a hunt," says McIntyre. "They may not use the rifle for the entire deer season, for example. But they think it would be a neat experience to take a deer with the rifle."
A recent Featherweight in 30-06, for example, sold here for $780.
Similarly, McIntyre recently sold a Belgian Browning A5 Magnum in 12 gauge to a man whose whole goal in buying the shotgun was to use it on Nebraska upland game.
McIntyre has seen a shift in interest in World War Two firearms. M1's are still quite popular. But whereas German firearms from the war were in strong demand, the collectors he sees today are more interested in Japanese and even Italian military weapons of the period.
Editor's Note: This brief originally appeared in the Winter 2015 issue of Gun Digest the Magazine.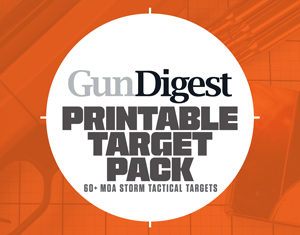 🎯 Exclusive Offer: Get Your FREE Printable Target Pack!
Dive into precision shooting with our 62 Exclusive MOA Targets featuring DOT Drills. Perfect for both rifle and handgun enthusiasts, these targets are designed for accuracy, especially for long-range shots.
Why You'll Love This Pack:
🎯 Expertly Crafted: Brought to you in partnership with the renowned Storm Tactical.
🎯 Versatile Use: Suitable for both rifle and handgun range sessions.
🎯 Precision Design: Target grids and bullseyes meticulously measured in MOA for the best shooting experience.
Bonus: By grabbing this offer, you'll also be subscribing to the Gun Digest email newsletter, keeping you updated with the latest in the world of firearms.
Don't miss out!
Simply enter your email below, and we'll send your downloadable target pack straight to your inbox.