Looking for a new iron or piece of kit to enhance the one you already own? Check out these 7 new bits of guns and gear to grow your firearms wish list.
What Are The New Guns And Gear In October 2021:
Springfield Armory Emissary 1911
Bridging the gap from its off-the-shelf pistols and custom gems, Springfield's Emissary puts high-tier performance in reach of more shooters. Springfield doesn't skimp with this forge-steel framed 1911, decking the gun out with several features to get it on target. In addition to VZ G10 grips, accessory rail, front and rear cocking serrations, and Tritium front sight (U-notch rear), the gun sports a snappy flat-faced trigger. Matched with the .45 ACP's 5-inch match-grade bull barrel, the iron has all the tools to punish the bull's-eye. Plus, it's a looker too, with a unique Tri-Top slide. MSRP: $1,279
---
Ruger LCP MAX
Long celebrated for its compact size, the LCP can now boast another asset: capacity. Hard to believe, but the introduction of the LCP Max Ruger's micro .380 ACP carries as much ammo as a pistol twice its size. Presently, the pistol comes with a 10- and 12-round magazine, making its firepower a legitimate selling point. However, Ruger didn't compromise its greatest quality: size. The LCP Max is only a hair larger and heavier than the LCP II, at 5.17 inches in overall length and 10.6 ounces. In short, it's a pocket pistol punching well above its weight. MSRP: $449
---
Wilson Combat SFX9
Never one to be outdone, Wilson Combat is taking the high-capacity subcompacts niche by the horns. As expected from the renowned gunmaker, they're putting their own twist on the class of pistol. Breaking from the polymer-frame, striker-fired herd, the SFX9 is a new twist on what has become a rote style of gun. The 1911-style 9mm, however, has more to offer than simply a metal frame and Wilson's craftsmanship. The 3.25-inch barreled pistol also has capacity, plenty of it feeding off a 15-round double-stack magazine. Adding to its appeal, the SFX9 is also lights-out reliable no matter what it's fed, thanks to its Enhanced Reliability System. This is an upgrade over a majority of subcompacts out there today. MSRP: $2,895
---
Zigana PX-9 G2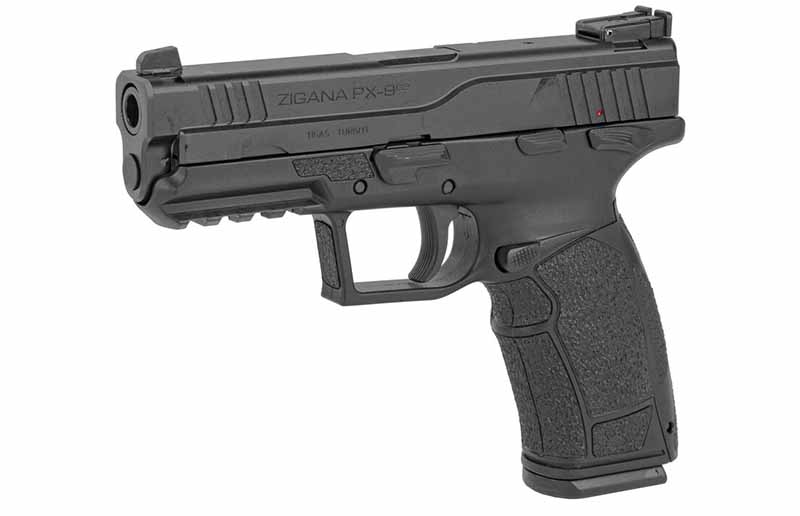 In recent years, Turkish guns have kicked a firm toehold in the American firearms market. This includes personal defense arms. Zigana's PX-9 has filled this role nicely and gives armed citizens another reason to look in its direction with the introduction of a Gen 2 model. The striker-fired 9mm retains all its popular and practical features—accessory rail, forward cocking serrations, solid trigger and manual thumb safety. But, it's added a ton of flexibility in its latest iteration. In particular, the duty pistol's grip allows for 27 different configurations, giving shooters the utmost comfort and control over the system. For the price, the PX-9 G2 over-delivers. MSRP: $380
---
Galco EDC Valet Tray
The secrets to consistent carry are convenience and routine. This is why Galco's simple and stylish EDC Valet Tray is an intriguing accessory to any concealed carry system. Who hasn't struggled keeping spare magazines, EDC knife, light source and even keys together, when not on person? Made from premium Latigo leather with a dark Havana finish, the leather tray proves the perfect place to pocket dump at home, yet know where all your kit is when you walk out the door. Measuring 9.75 inches diagonally and 2 inches deep, the tray has plenty of room for your possibles, yet remains inconspicuous and stylish in the meantime. Held together with brass rivets, like all of Galco's wares, it's built for the long haul. MSRP: $60
---
DeSantis Veiled Partner
Best known for their leather hangers, DeSantis knows its way around a piece of Kydex. This is no better demonstrated than in one of its most recent creations, the Veiled Partner. An OWB rig, the holster is precisely molded to fit your particular firearm, providing incredible passive retention and peace of mind. That's not half of it. The optics-compatible hanger is also easily configurable for height and cant with its 1.5 and 1.75 loops, and it holds tight to the body like a well-tailored shirt. Available in right- and left-hand variants and for many popular semi-auto models, the Veiled Partner brings a new dimension to outside-the-waistband carry. MSRP: $60
---
1791 Gunleather Optic-Ready Open Top Multi-Fit Belt Holster
With a name like 1791, you'd figure the company is fairly wed to tradition: They're tried-and-true methods to create fine leather holsters. But this doesn't mean the concern doesn't have an eye to the future, most recently outfitting armed citizens with optic-ready hangers. You heard that right: an old-fashioned rig capable of holding a modern-style defensive system—the best of both worlds. Offering a lightning-fast draw, the FBI cant OWB rig is ideal for an EDC rig and rides high enough that most long shirts and jackets easily conceal it. And the premium-grade leather only gets better with time, aging with character while better forming to the body. MSRP: $60
Editor's Note: This article originally appeared in the October 2021 issue of Gun Digest the Magazine.
---
Get More Guns And Gear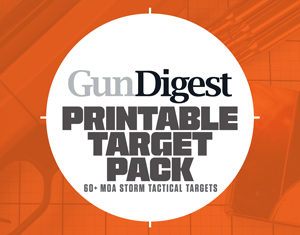 Next Step: Get your FREE Printable Target Pack
Enhance your shooting precision with our 62 MOA Targets, perfect for rifles and handguns. Crafted in collaboration with Storm Tactical for accuracy and versatility.
Subscribe to the Gun Digest email newsletter and get your downloadable target pack sent straight to your inbox. Stay updated with the latest firearms info in the industry.