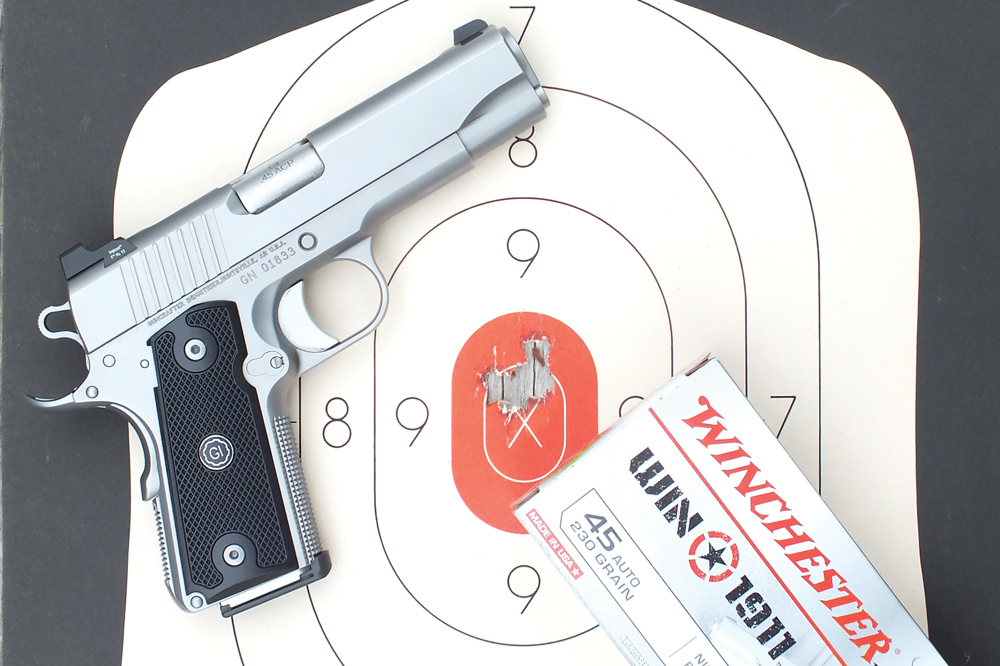 The Guncrafter CCO is a thoroughbred 1911 for everyday carry.
As a reviewer of guns, it's my responsibility to be fair and impartial and come to every review with an open mind. Having said this, I know it's not possible for a fallible human being to accomplish true impartiality. As a result, I give every effort to approach every review as open minded as possible.
On the same day I received the Guncrafter's CCO described in this review, I participated in another gun test with another writer. We tested several 1911s designed for concealed carry use. All of them were relatively expensive guns, all were accurate enough for a defensive carry gun and every one of these guns malfunctioned, in spite of the fact that they were built by what I consider to be premium makers. To say the least, I was disappointed.
Having run several hundred rounds through lightweight 1911s the previous day, I wasn't that excited about doing the same thing the next but a gun writer's work is gun writer's work. I had to visit my gunsmith, Mike Byrd of B&B Precision Machine, though, and Mike loves to shoot, especially when someone else is furnishing the ammo. Mike rebuilds almost every gun he gets, and he's a perfectionist. So when Mike is impressed, so am I.
The CCO is a beautiful gun. I don't normally wax poetic about 1911s. They're workhorse guns, and I don't care for fancy inlays, engraving or ivory grips. I love functional 1911s, and the CCO is functional and beautiful. While the front and back grip straps are checkered, all the corners are gently rounded. There's a substantial beavertail on the grip safety and a generous bump at the bottom to allow thin hands to engage it.
The officer-sized bottom end has a rounded butt for comfort and concealment, and the magazine well is beveled. The grips are slim, but provide excellent purchase without being abrasive. The medium-sized safety and magazine release are nicely grooved, and the slide release outer surface is checkered for a better feel.
The top of the slide is milled flat with longitudinal grooves. My test gun was the matt stainless version, and the finish was uniform and unadorned, with the only branding being in small letters on the right side, almost under the lower edge of the slide.
Premium Quality Firearm
Of course, pretty is as pretty does, or something like that, and the CCO shoots pretty darn good. My first session impressed Mike and me with how good the trigger is, how accurate it is and how easy it is to manage in spite of being a concealed carry 1911.
It's also very reliable, and that's a premium quality in a defensive firearm. We both ran plates at 10 and 15 yards and stayed well under the standard time of six and seven seconds respectively. In fact, Mike ran the plates in five seconds and change from 15 yards. Recoil with hardball .45 was there, but it was manageable and not uncomfortable. As a matter of curiosity, we even tried some light 650-fps plate loads with 230-grain bullets.
I didn't think a standard defensive gun would run loads that light, but the CCO ran them without a hiccup. We didn't check the spring weight, but both felt it was a standard spring. I think the gun is just so slick it can run those light loads.
At $3,299, this isn't a gun that will be purchased on price point. It's a gun that will be purchased on quality point. If there's a thoroughbred 1911 carry gun, this is probably it. I've mentioned the aesthetics, but the CCO isn't just about looks, it's about everything being as good as it can get. The frame, slide and stainless match barrel are all forged.
The skeleton hammer, sear and disconnector are machined from high-grade tool steel. The slide stop is machined from bar stock and there's an extra heavy-duty barrel bushing with an extra thick flange. There's a match trigger, and the Tritium sights are extra sturdy to allow for one-handed slide racking using the rear.
The 1911 design is probably the most successful firearm design in history and may be the most successful ever. It's still at the top of the heap after 104 years, and I see no signs of that popularity fading. Model 1911s dominate almost every pistol-shooting venue shot across the country, from precision shooting at Camp Perry to USPSA, IDPA and even the famed Bianchi Cup. There's a whole industry formed around the 1911.
Having said this, a 1911 works best in its original configuration, and shortening and lightening it can create potential issues.
The four compact 1911s I tested the day I received the CCO illustrate this perfectly. All those companies can build a perfectly adequate full-sized 1911. I recently tested a compact 1911 that ran flawlessly, but it was a top-of-the-line gun for the maker. It's possible to downsize for concealed carry, but it's harder to build a reliable, smaller 1911 handgun.
The CCO represents an effort by Guncrafter to build a quality concealable version of John Browning's finest achievement. They didn't cut corners anywhere in the process. They built the best gun they could, and then they figured up the price. I can assure you there are guns that cost this much that aren't reliable, accurate and well-prepped for daily carry use. I can also assure you that the Guncrafter CCO I tested was all of those things, and the best doesn't come cheap.\
Guncrafter CCO
Caliber:    .45 ACP
Capacity:    7 + 1
Magazines:    Two stainless steel
Barrel:    4 ¼ in. match stainless
Sights:    GI extra heavy, tritium vertical inserts
Frame:    Forged stainless or aluminum, black Melonite or matt stainless finish
Slide:    Forged stainless, black Melonite or matt stainless finish
Length:    7 7/8 in.
Height:    5 in. w/o magazine
Weight:    33 oz. in stainless,
27 oz. in aluminum frame
Options:    Stainless or aluminum frame, stainless or duo-tone finish, ambidextrous safety
SRP:    $3,299
Website:    guncrafterindustries.com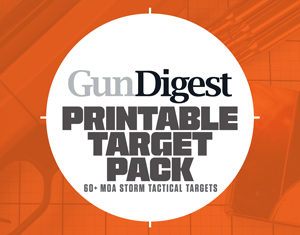 Next Step: Get your FREE Printable Target Pack
Enhance your shooting precision with our 62 MOA Targets, perfect for rifles and handguns. Crafted in collaboration with Storm Tactical for accuracy and versatility.
Subscribe to the Gun Digest email newsletter and get your downloadable target pack sent straight to your inbox. Stay updated with the latest firearms info in the industry.