Cimarron Firearms, known for their replicas of classic American guns, have begun working on their next project: the 1897 Trench Gun.
The 1897 trench gun, a pump-action 12-gauge first designed by John Browning and manufactured by Winchester, is a true American icon. It's been one of the most recognizable weapons from America's arsenal since it was first fielded in the Philippines in 1899, and it's been winning hearts and minds ever since. The design saw action in the Old West, WWI, WWII, Korea and even the early stages of Vietnam. Frequently featured in movies, television and video games, it's no wonder why the 1897 trench gun is sought after by so many. Unfortunately for the average American gun owner, this classic shotgun has been nearly unobtainable for years. Original Winchester trench guns are collectible and expensive, and Chinese Norinco clones haven't been brought in for years either.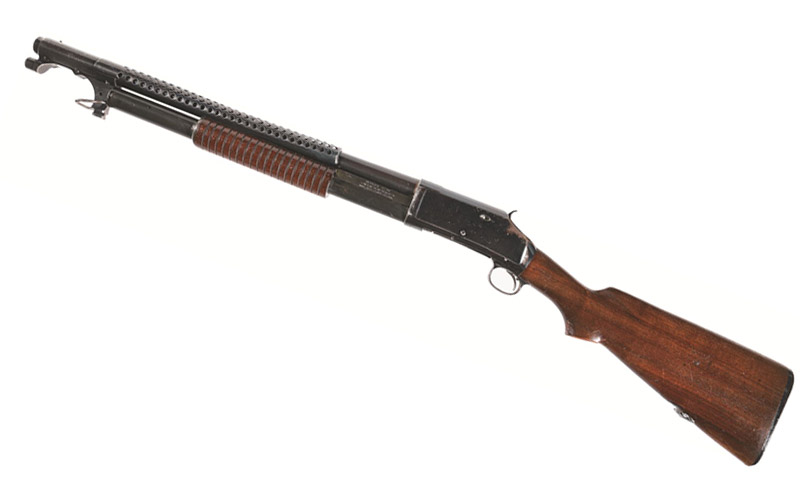 Thankfully, a glimmer of hope has just shone through for those who have been wishing to own one of these American staples themselves. In a video published in September, Cimarron Firearms CEO Mike Harvey announced that he's chosen the 1897 trench gun as Cimarron's latest project to bring to market. The news was delivered as he displayed his personal Winchester 1897 trench gun from WWII, a very well-maintained example featuring a U.S. property mark and flaming bomb stamp. Mike stated that this gun was going to serve as the basis for their reproduction model moving forward.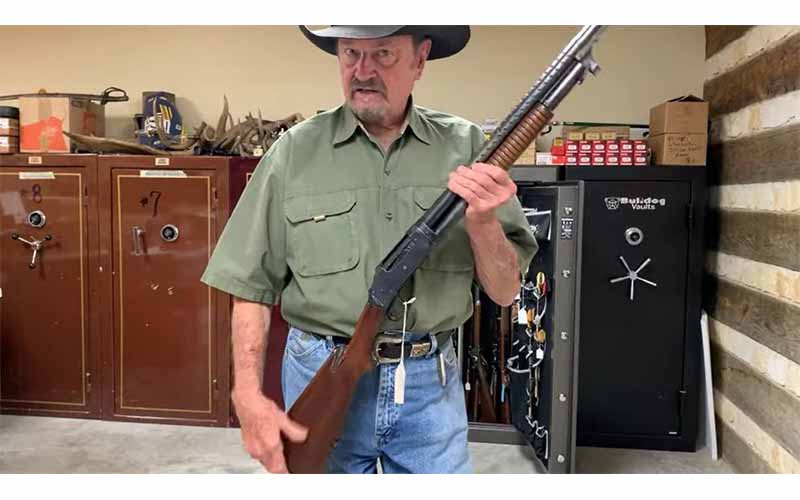 The project is still in such early stages that many details remain unknown. As of now, there is no announced release date or price, and Cimarron is seeking feedback from customers to help further guide the development process. Details like whether you'd prefer their 1897 trench gun to be a takedown model or capable of slam firing are still in the air, and your opinion could influence what Cimarron decides to do. With such a classic design, there will undoubtedly be many individuals waiting to hear updates on Cimarron's progress, but in the meantime, all we can do is hope that the final product will be sturdy, reliable, historically accurate and reasonably priced.
For more information, please visit cimarron-firearms.com.
---
More American Classics
---
NEXT STEP: Download Your Free Storm Tactical Printable Target Pack
62 Printable MOA Targets with DOT Drills - Rifle Range in YARDS
This impressive target pack from our friends at Storm Tactical contains
62 printable targets
for rifle and handgun range use. Target grids and bullseye sizes are in MOA. Ideal for long-range shooting!
Subscribe to the Gun Digest email newsletter and we'll send your print-at-home target pack right away.
Just enter your email address below.
---