by Brendan Michaels
A lightweight trauma first aid kit, carried in the pockets of pants or survival kit, ensures you have the equipment to help you prevail in an unexpected emergency situation.
The items in the lightweight first aid kit detailed in this article were chosen for effectiveness and portability. The equipment is small enough that you don't notice you are carrying it. Use these first aid tips to create your own personalized version. Use it on its own or add it to your survival kit.
First Aid Tip #1: Blackhawk Tactical Pants
The carrying platform of the lightweight first aid kit starts with Blackhawk tactical pants that have two large-capacity cargo pockets with elastic webbing inside of them to secure the items in the kit for fast access and comfortable wear. There are two front pockets on your upper thigh and a hidden side pocket that provides needed storage for extra medical supplies with fast access.
First Aid Tip #2: Hemostatic Agent to Stop Arterial Bleeding
Dr. Maurizio A. Miglietta writes in his article Trauma and Gunshot Wounds: What you need to know to save a life that the five areas where people can bleed enough to cause shock are the chest, abdomen, pelvis, long bones (e.g. femur) and bleeding out at the scene of injury.
Applying a gauze bandage on the wound along with pressure can stop the bleeding in many cases. Direct pressure on the wound constricts the blood vessels manually, helping to stem blood flow.
When direct pressure does not stop the bleeding or when it is difficult to apply direct pressure to the source of internal bleeding, a hemostatic agent like QuikClot should be used on the wound. QuikClot is a mineral material that absorbs the water in the blood, speeding up the natural blood clotting process by highly concentrating platelet and clotting factor molecules in the blood that remains in the wound.
Clotting is the body's natural blood-loss mechanism and it works well. Clotting has a tampening effect on the blood flow through the veins. This is important especially when a tourniquet cannot be used or a pressure dressing can not apply enough pressure to an internal chest or pelvis wound.
First Aid Tip #3: Trauma/Pressure Bandage
A typical trauma bandage has a wound pad designed to keep the injury clean of debris and help stop bleeding with an elastic wrap that holds the bandage in place with pressure. The wound pad helps stop the flow of blood, which starts the clotting process. The pressure feature of a trauma bandage uses an elastic wrap to apply pressure on the wound site to help stop severe bleeding by constricting the damaged blood vessels manually.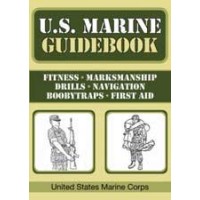 Ross Johnson, a combat-experienced 18D Special Forces medic, was taught in his medical training that the magic combo for treating a gunshot wound is packing it with Kerlix gauze and wrapping it with an Ace bandage. In combat, Ross once lost control of an Ace bandage that got away from him and wasted precious time in treating a wounded solider. So he created a new trauma bandage called the Olaes modular bandage to improve upon existing trauma bandage designs.
Ross named his advanced bandage design after the junior Special Forces medic on his team, Staff Sergeant Tony B. Olaes. Olaes was killed in action while supporting Operation Enduring Freedom on Sept. 20, 2004, during a combat patrol near the town of Shkin in Afghanistan's Paktika Province when his vehicle came under fire from enemy forces.
The Olaes modular bandage combines gauze and elastic wrap so in an emergency you only have to pull one item out of your aid bag instead of two. The Olaes modular bandage has three meters of gauze, an elastic wrap, a 5 x 7 inch piece of plastic, and a plastic cup to apply direct pressure to the wound area. The gauze is designed to stay in the dressing pocket or be removed from the dressing pocket depending on the treatment of the wound needed.
The 5 x 7 inch plastic sheet included inside the bandage is important to treat a wound where the bowels are exposed. The plastic can also be used on a chest wound that is feeding air into the chest cavity and collapsing the lung. To treat this, the plastic is tapped down on three sides, with the fourth side open to allow air to escape when the patient breathes. Carry 24 inches of rolled up medical tape in your pocket to secure the plastic on three sides of the chest.
The Olaes bandage uses a plastic cup that places a focused direct pressure on the wound area to help stop bleeding by closing damaged vessels. The plastic cup can also be used to protect a wounded eye against the pressure of a bandage placed over the head. One 4-inch Olaes modular bandage is about the size of a large dinner roll and it is carried comfortably in the right cargo pocket.
First Aid Tip #4: Tourniquet
A tourniquet can help stop bleeding in an arm or a leg when apressure dressing and QuikClot sponge does not stop it. The tourniquet cuts off blood flow that steals oxygen from getting to the limb and prevents toxins from leaving the limb.
This is not good for an extended period of time but if it prevents death through blood loss, the complications can be dealt with at a hospital.
The "SOF Tactical Tourniquet" was designed by Ross. The tourniquet is made out of a wide heavy duty nylon strap that relies on a metal clip to hold the strap in place to avoid slippage that can occur with tourniquets that use a Velcro fastener. The tourniquet has a handle machined from a solid piece of aircraft aluminum with a dual locking mechanism once the handle is twisted to the desired tightness.
The right cargo pocket of the Blackhawk tactical pants holds the SOF Tactical Tourniquet, folded in a ready-to-use configuration.
First Aid Tip #5: Trauma Shears
Trauma shears are an important tool for self aid in order to quickly and safely cut away clothing from bleeding areas so you can assess the wound and treat it before losing too much blood.
Trauma shears are designed to cut through clothing of all types like denim and leather. They can also cut through seat belts and the side of boots.
Paul Howe, a combat Special Forces veteran, believes in self-treating wounds to free up fellow team members to secure the target. Once the area is secure the team will come back to help. In Paul's book, Leadership and Training for the Fight, he reviews how this medical self-treatment is part of a "fight through" mentality where you do not dwell on dying but instead focus on what you are doing to ensure your survival.
The left cargo pocket of the Blackhawk tactical pants hold a pair of 7.5-inch or smaller stainless steel trauma shears held in place by the elastic which ensures the shears do not restrict your leg movement and can be comfortably carried throughout the day without noticing them.
First Aid Tip #6: Medical Gloves
Gloves are needed to safeguard yourself against HIV or other blood-borne pathogens and to protect your patient from infection. In an extreme emergency the gloves can be cut open and taped down as a chest seal.
Nitrile gloves are made of durable synthetic latex that is three times more puncture resistant than rubber. Nitrile has a low resistance to friction making it easy to slide on the gloves. Two pairs of extra large Nitrile gloves are carried securely in the right cargo pocket in an elastic band inside the pocket.
First Aid Tip #7: Laderal Face Shield to Perform CPR
The Laderal Face shield is a non-latex plastic sheet and hydrophobic filter that helps protects you from possible contact with the victim's face, saliva or blood when performing mouth-to-mouth resuscitation.
The Laderal Face shield comes in a package the size of a teabag. It is carried securely in the right cargo pocket in an elastic band inside the pocket.
Conclusion
These first aid tips are by no means a comprehensive first aid guide. They offer a good place to start. Before you go out and buy first aid items, become educated in their use first. Applying first aid incorrectly is sometimes worse than doing nothing at all.
---
From rolling blackouts to hurricanes, floods to tornadoes, power can go out at a moment's notice. If the grid fails, the PowerPot will keep you charging! The PowerPot thermoelectric generator converts any heat source directly into power that charges your USB handheld devices. Get Yours Now