Proper shot placement is a rather effective at solving complex problems—whether they're caused by a human or a large and toothy reptile.
Effective self-defense with a handgun encompasses a variety of elements such as reliability, shooter skill, ammunition performance and shot placement. Alligators aren't included in this list, but they are relevant. No, I'm not suggesting you'll have to defend your life from an attacking alligator. However, depending on your job description or level of stupidity, it's a possibility, just not likely.
Alligators are relevant because they are notoriously difficult to kill. The nervous system of this apex predator is extremely advanced, and the species is considered to be more than 150 million years old. If you want to kill one with a firearm—and do it quickly—you have to shoot it in a specific spot. If you can hit that spot, the caliber of your bullet, its design and the cartridge it was fired from matter very little. In fact, alligators are often effectively hunted with .22 Magnum rifles.
I know all this because on several occasions, I've hunted alligators with a man who might know more about them than anyone else.
Wayne "Hoho" Brooks lives in Christmas, Florida, and raises and hunts alligators for a living. He learned about 'gators from his father, who was instrumental in early American 'gator farming. When I hunted with Hoho, we cruised the Everglades in an air boat and used compact handguns—.380s and 9mms—that were easy to carry on your person, just like lots of folks who carry for personal protection every day.
On my first hunt I asked Hoho, "Is this enough gun for 'gators?"
Only if You Can 'Shoot'
He grinned and replied, "Only if you can shoot." He did not mean "shoot," as in your ability to pull the trigger; he meant "shoot," as in your ability to hit the right spot.
To kill an alligator with a .380, you simply shoot it just behind the rectangular hard plate on top of the head. A bullet from just about anything placed here—in an area about the size of a golf ball—ends all of the excitement immediately.
I've probably taken a dozen alligators with .380 and 9mm Winchester Silvertip ammunition, which are not loads most consider to be premium when it comes to personal protection. I've also seen several 'gators that were poorly hit become a boat-side fiasco, during which teeth were the only thing you could seem to see or think of.
The point of all this isn't to give you advice on what kind of alligator gun to buy or what kind of ammunition to load in your 'gator-getter. I mention this because if you're trying to shoot to save your life with a handgun, act as if you're shooting alligators. By that, I mean: Put the bullet in the right spot!
Putting The Bullet In The Right Spot
When it comes to firearms training, we too often get caught up in ninja-like drills and gyrations on the range. What will matter most is quickly hitting the right spot.
Shooting African buffalo is very similar to shooting alligators or bad guys: Place the first shot poorly, and you'd best hope your life insurance is paid up. Buffalo tend to get, well, pissed off when you shoot them poorly, and they develop an insatiable desire to explain that to you in a very inhospitable manner. Shoot them right, and they run several yards, fall over and die.
---
Cover Your Six, Get More Personal Defense Info:
---
Of course, most of the tactical wizards of the world—folks who've never seen someone get shot or even seen someone who's been shot—like to pontificate about how a .45 ACP is so much more effective than a 9mm and how much of an imbecile you must be if you carry a .380 for self-defense. Never mind the fact that a properly placed bullet from a .380 ACP will stop a 300-pound alligator—instantly.
Triangles
Now, I know what you're thinking. You're thinking all this talk about alligators deals with head/brain shots. Well, you're 100 percent correct. If you lung-shoot an alligator with just about anything less than suitable for African buffalo, you'll have what a friend of mine likes to call a "situation." I'm not suggesting you attempt to shoot an attacker in the head—that's a damned small moving target that's not easy to hit when you're scared as hell. What I am suggesting is that you practice shooting so that when you have to shoot to save your life, you can put the bullets where they belong.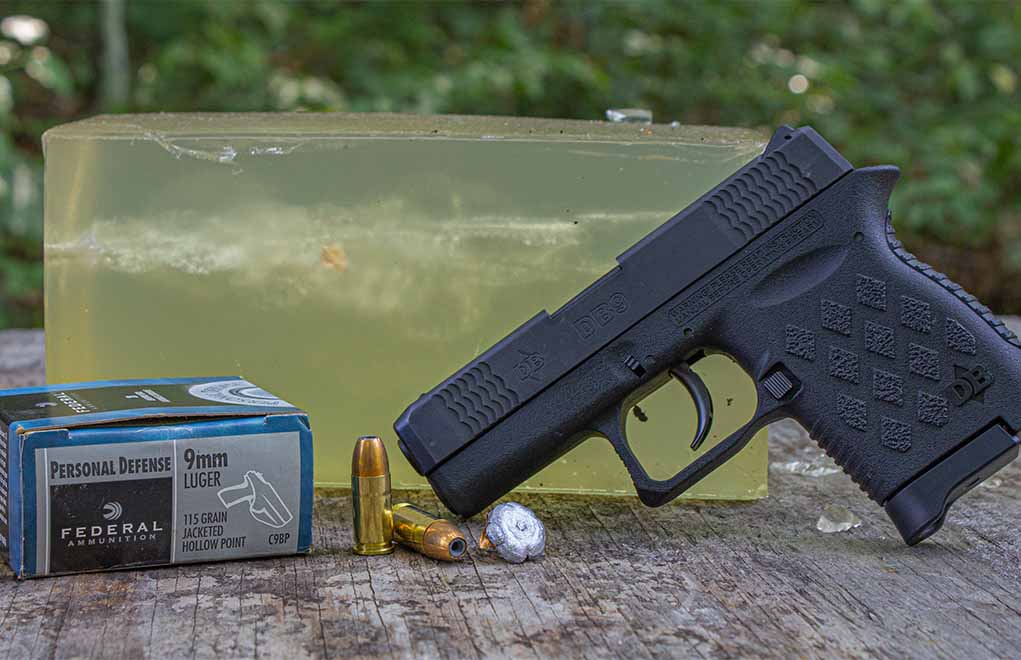 Where is that? Imagine a triangle that has the two nipples and the junction of the collar bones as its three angles. On the average human, this isosceles triangle has an area of about 24 inches. This area equates to a circle with a diameter of about 5½ inches.
If you can't regularly—and on demand—put all your shots from whatever distance you're shooting into a 5-inch circle, you need to spend more time working on the basic fundamentals of marksmanship: sight alignment and trigger control. Ideally, you should be able to put your shots into a circle half that size, because your worst shot in practice will likely be your best in a gunfight. And, you might very well need to execute a head shot as part of a failure drill or because that's the only target you have.
Simply put, spend more time training to kill alligators. Properly shot placement rather effective at solving complex problems, whether they're caused by a human goblin or a large and toothy reptile.
The article originally appeared in the October 2020 issue of Gun Digest the Magazine.
---
NEXT STEP: Download Your Free Storm Tactical Printable Target Pack
62 Printable MOA Targets with DOT Drills - Rifle Range in YARDS
This impressive target pack from our friends at Storm Tactical contains
62 printable targets
for rifle and handgun range use. Target grids and bullseye sizes are in MOA. Ideal for long-range shooting!
Subscribe to the Gun Digest email newsletter and we'll send your print-at-home target pack right away.
Just enter your email address below.
---