The Kolar Arms Over/Under Shotgun is making waves in trap, sporting clays and skeet.
Kolar Shotgun Models
MAX Trap T/S
MAX Trap T/A
MAX Skeet
MAX Lite Sporting
MAX AAC All Around Combo
Kolar is a name in shotgunning that is not well-known to those outside the high stakes world of professional skeet shooting. But to those in the know, it's the sporting scattergun to have if you want to compete against the best in the business. Kolar guns are entirely made right here in America — in Racine, Wisconsin, to be exact. But how did the Kolar over/under come about?
Don Mainland is the man behind the Kolar concept. In the 1960s, '70s and beyond, Mainland was making parts for the auto and aero industries to tolerances of +/- .003-inches — unheard of at the time. Pioneer Products (one of three companies he owns) had more than 50 parts on various space shuttles.
Mainland was shooting a lot of skeet in the early 1980s with Ed Scherer and Debra Raschella, both Skeet Hall of Famers. For those who don't know, skeet is a four-gauge game involving the 12-, 20-, 28- and .410-gauge shotgun. Leading up to the 1980s most competitors shot four-barrel sets with one 12-gauge receiver using interchangeable 12, 20, 28 and .410 over/under barrels, thus the term four-barrel set. But coming on strong by the early 1980s were "tube sets."
These were light aluminum alloy full-length tubes precision fit to individual 12-gauge barrels. The tubes were tapped into place with a tight fit and had stainless-steel chambers (titanium chambers for lighter weight were later used).
It was Ed Scherer who suggested Mainland meet with Larry Kolar. During that time Kolar was making skeet tubes under his own name and was initially reluctant to sell. But after Mainland visited for several days Kolar decided to sell his sub-gauge tubes. Today these are called Kolar Max Lite AAA Sub-Gauge Tubes.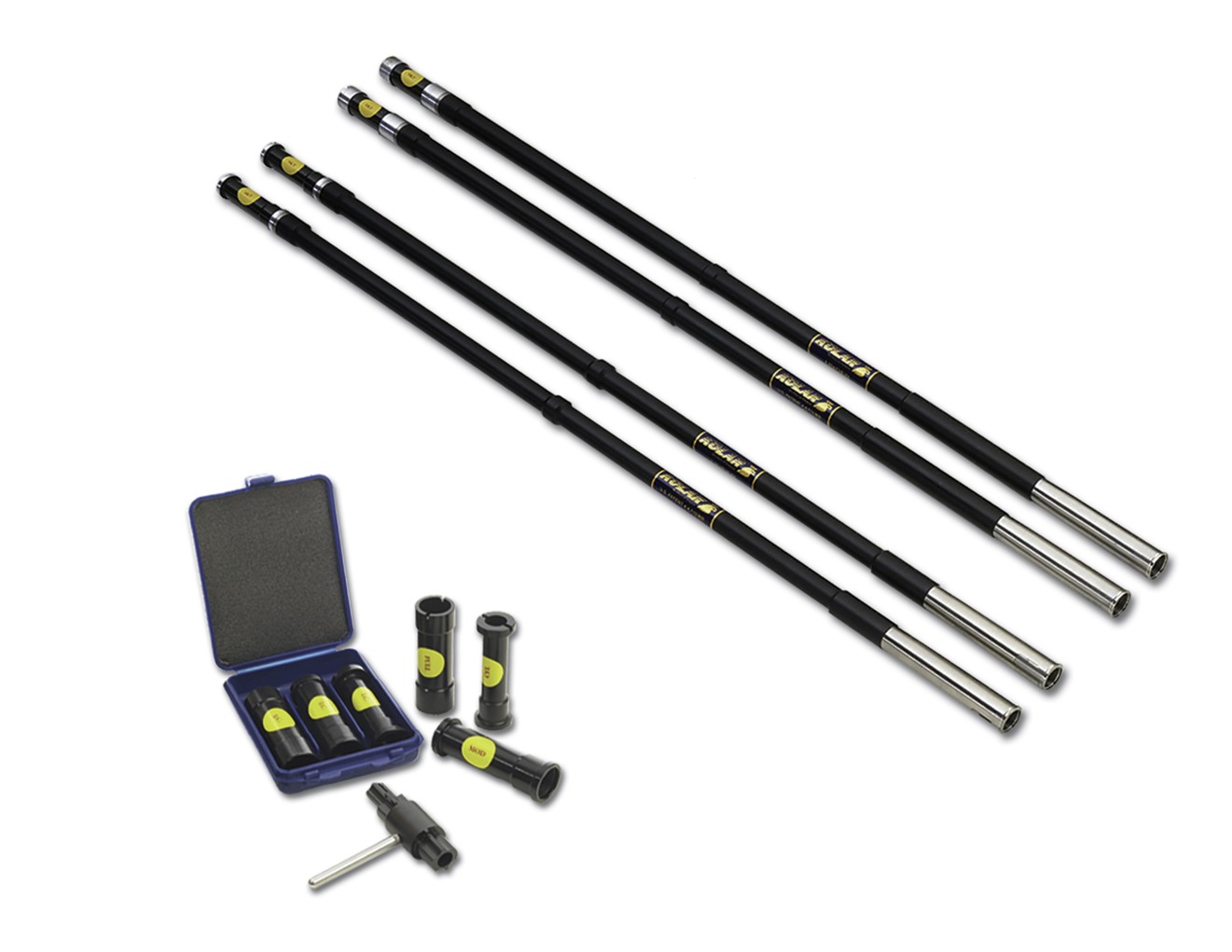 Sometime around 1990, Remington Arms had an idea for a single-barrel trap gun that was eventually called the 90-T. Don Mainland made ten of these trap guns under contract with Remington. After extensive testing, Remington gave Mainland a contract to manufacture the 90-T. So, all Remington Model 90-T trap guns were made by Don Mainland's company, not Remington.
Gun companies were very concerned about barrel blowups, which were often caused by overloads with reloaded shells. Mainland developed the technology to measure wall thickness the full length of the barrel. For the Remington 90-T, Mainland's company rejected any barrel that was out of tolerance by +/- .003-inch wall thickness down the full length of the barrel. He told me that Remington did extensive testing trying to blow up 90-T barrels, but they couldn't.
Remington was going through a sale of the company when it came time to renew the contract for more model 90-T trap guns. Perhaps because of the impending sale Remington did not want to renew the contract for additional 90-T single-barrel shotguns. So, what was Mainland to do with the tooling he had set up to make this Remington trap gun?
He made a few starts trying to make over/under shotguns for at least one other manufacturer, but then he got the backing, in the way of orders, to come up with his own Kolar shotgun — the gun originally named the Kolar Competition — and the first orders came from Hal DuPont and Robert Paxton, both very well-known names in clay target competition. Later in this article Paxton gives more insight into how the Kolar gun got started.
---
For more information on shotguns please checkout:
---
In coming up with the design of the Kolar, Mainland already had the concept and technology to make barrels of consistent wall thickness, i.e. no thin areas. He also looked at areas that had failed in other competition shotguns, even if those failures took hundreds of thousands of rounds before occurring.
Mainland redesigned these parts, made them stronger, removed sharp corners and more. He also beefed up the sides of his new receiver, adding more strength. As Mainland put it to me, "I overbuild everything."
The Kolar triggers went through three generations of design. Some of the trigger design changes were to ensure the gun wouldn't fan fire. The latest triggers were also designed so they could quickly be changed back and forth between pull and release. Release triggers are of great importance to trap shooters.
Mainland also designed the Kolar O/U so it would be easy to work on. No complicated tools were required by a gunsmith other than those virtually all gunsmiths had on hand. This is not true of many other shotgun receivers.
Enter John Ramagli, who came along during the early years of Kolar gun production. Ramagli was particularly interested in .410 patterns. He used Mainland's indoor range for seemingly endless experiments.
Ramagli described those experiments. "In those years, used .410 Remington semi-auto 1100 barrels could be bought for as little as $50. I'd take them to Kolar's indoor patterning range and start cutting barrel muzzles back a small amount at a time, thus reducing the choke trying to see if I could improve .410 patterns. I also painstakingly polished chokes, thus polished away some more choke … to see if I could improve those .410 patterns. But my results were sketchy.
"Next, I started overboring those Remington 1100 .410 barrels from .410 to .412 to .415, to even .420. It was overboring that improved my .410 patterns. This was the technology that we began building into our .410 sub-gauge tubes. Eventually, we overbored all our sub-gauge tubes."
Back to chokes. Another thing Ramagli discovered with his choke experiments was that a conical shape worked best in sub-gauge tubes. Most of us have always assumed that a parallel/taper was the best way to build a choke. After all, the latter way is more time-consuming and expensive, so it should be better. Not so according to Ramagli's experiments.
If discovering the benefits of overboring was the first bonus Ramagli brought to Kolar, it wasn't the last. He invested in the company and is now President of the company. As Don Mainland had been the guiding and shining light behind the Kolar gun concept, Ramagli was getting ready to take the gun to new heights.
"Shooters are going to see more innovation at Kolar in the next 10 years than they have in our previous 10 years," Ramagli said.
Kolar over/under sales started only with Hal DuPont and "K Guns" and Robert Paxton with Paxton Arms near Dallas, Texas. After a few years, Ramagli spread sales of the Kolar to several other high-end dealers, but his current financial plan has been to reduce the number of gun shops that sell it to a select few.
Robert Paxton is still on, big time, as is Pat Lieske with the Bald Mountain and Island Lake Shooting Centers in Michigan, the Indiana Gun Club with Phil Baker and their mobile sales units manned by John Harden, and now the joint venture between Dan Lewis on the West Coast, Murry Gerber's Elite Shotguns in Pennsylvania, and mobile sales units manned by Aaron Willoughby.
What shot the Kolar over/under through the figurative roof in popularity is not only the company's financial plan, but also its shooters. And Kolar relies heavily on these shooters (as well as regular Kolar customers) for input on how to make the Kolar O/U better. In the skeet realm it has been mainly Paul Giambrone III. He not only shoots a Kolar and has for years, but also has provided suggestions for the current Kolar Max Lite Skeet model. Guys like Giambrone don't suggest major changes, but the little tweaks are what make great guns better. For close to 10 years, Giambrone has been just about unbeatable on skeet's biggest stages.
For trap input, Ramagli relied heavily on All-American Ricky Marshall (now an employee) and other All-American trap shooters. While the Max Trap is still available with an adjustable rib, with Marshall's input (and other trap shooters) the Kolar has recently reintroduced the fixed rib — both a standard and an elevated one. Other subtle changes have gone into the current Kolar trap model.
Similarly, Kolar has listened to their customers and professional team members to tweak the shotgun for sporting clays. One result: the Max Lite Sporter. This input came from shooters like Doug Fuller, who won the National Sporting Clays Championship in 2000; Pat Lieske, who won the National Sporting Clays Championship in 2015 and the National F.I.T.A.S.C. Championship in 2015; and Derrick Mein, who won the National Sporting Clays Championship in 2017 and the 2016 World F.I.T.A.S.C. Championship in Italy.
Another aspect that keeps the Kolar models ahead of the competition is the wood. "Dollar for dollar we put on the best walnut of any gun in the industry," Ramagli said. "We know our shooters love a great piece of wood on their gun, and we go overboard to produce for them. Great wood is not easy to find. I've spent two decades contacting the best wood producers."
In addition to superb wood stocks, the company is also putting more and more emphasis on engraved guns. The Standard model is engraved (with either a blued or nickeled receiver), but an increasing number wear significant engraving that pushes price tags to well over $100,000. These high-grade Kolars are selling about as fast as engravers can turn them out, according to Ramagli.
The lockup system of the Kolar is super strong, with two lugs protruding from the sides of the inside of the receiver that fit into two recesses milled into either side of the barrels upon closing the gun. Barrels pivot on trunnions. Receiver wall thickness is wider than most at .329 inch. When Ramagli started with Kolar he wanted a lighter receiver. Mainland was dead set against doing that. These days, Ramagli admits Mainland was right. Other over/under manufacturers have redesigned their receivers similarly.
"The receiver is the key to virtually everything about the Kolar," Ramagli explains. "Strength is only the beginning. The gun stays in balance whether we hang 30- or 32-inch barrels on that receiver. However, most importantly, it's how easy the receiver is to take apart, repair and put back together. That's Don Mainland's genius. Virtually every gun that comes in for service goes out the same or next day. They are that easy to take apart, that easy to service. And no special tools are needed to undress a Kolar receiver.
"Recently a very low serial number Kolar came in — I think #244. It was bought by a trap shooter in 1996. Reportedly, he had shot over two million rounds through the gun. It had never been to Racine for any service! That says a lot about how well these guns are built," he said.
"I'm so proud to have been a part of this Kolar story," he continued. "The success certainly has not been all my doing. The sales team that's now assembled with Robert Paxton, Pat Lieske, Phil Baker, Murry Gerber and Dan Lewis — we're going to be around for a long, long time."
To get more of the Kolar story, I next spoke with Jeff Mainland (Don's son) and Jeff's son, Sean.
Jeff Mainland, President of US Competition Arms, Inc. (the company is the affiliated entity that produces the Kolar), explained that Kolar barrels have gone through a few changes over the years. Input from shooters advised that original barrels were a bit heavy. Jeff attacked this issue first by overboring the barrels — first to .740 inner diameter, then to .750, then even more — to reduce weight.
Those significant inner bore dimensions were abandoned when it became evident that .740 inch offered the best patterns. Jeff and others worked on the technology to machine metal from the outer diameter of the barrels instead. The result is an even greater weight loss compared to boring metal from inside the barrels. Recall earlier how Don Mainland developed the technology to measure barrel thickness every few inches to ensure uniform thickness. The net result of reducing the outer diameter of the barrels was the removal of 8 to 10 ounces of barrel weight. Now the new Kolar guns became even more lively.
The further result was the introduction of three new guns — the current Max Lite Skeet, Max Lite Sporter and Max Lite Trap. These three guns are the current state-of-the-art from Kolar, and are winning big in serious competition. When it comes to new skeet guns sold, 99 percent are shipped with 30-inch barrels as well as the Kolar Max AAA Sub-Gauge Tubes. Most are sold with a low-profile adjustable rib and comb (all Kolar guns now come with an adjustable comb — save the ones that are individually fitted to a customer). All three models are stocked with a 14.75-inch length of pull (LOP).
As Jeff says, "Few shooters require a longer stock than that." If necessary, reducing LOP is easy. All stocks come with a Monte Carlo step-down at the rear (see photo). This stock configuration reduces felt recoil as the gun tends to come straight back — not up into the face.
Four different stock configurations are available in the skeet, sporting and trap models, and left-handed stocks are offered as well. All stocks are crafted in-house via close-tolerance CNC machinery. Jeff has become a master stock fitter, and with many of the Kolar guns sold customers come into Racine for his special fitting. This takes all day. After considerable work fitting a customer, he uses CNC machines to mill small segments of the stock — always leaving a bit of extra wood. Final stock dimensions are completed by hand.
According to Jeff Mainland, one customer from Utah asked for trap guns that printed patterns 80 percent above the point of aim, then ordered additional Kolars that shot 100 percent above point of aim. More and more Kolar trap guns are going out the door with these two configurations. The idea behind the very high shooting guns is that the rising trap target is still in view when the trigger is pulled. With patterns printing 50/50 the bird is usually covered by the barrels, thus not seen when the trigger is pulled. According to him, Kolar has 20 different stock/rib choices for trap shooters.
Jeff's son Sean came on at Kolar a few years ago. That makes three generations of Mainlands at the company. Sean is the one who attends many of the trap, sporting and skeet competitions. These events are attended to obtain shooter input that will make a great American-made competition gun even better.
What about the special distributors that sell Kolar competition guns? The first to come on board was the aforementioned Robert Paxton. Paxton is one of the most seasoned shotgunners to ever break clay. A many-time All-American and member of the Skeet Shooting Hall of Fame, Paxton's introduction to Don Mainland came via phone. Mainland had ordered a competition over/under with a set of sub-gauge tubes. A few weeks later, he ordered another gun and set of tubes, then a third, fourth — perhaps a fifth set — all within only a four-month period. Paxton was thinking, "This is my best customer!"
Eventually, Paxton asked Mainland what he was doing with all those expensive guns and sub-gauge tube sets. Mainland was dissecting them, cutting them into small pieces trying to find out what made them tick, thus how to make his gun better. When Mainland bought Kolar Sub-Gauge Tubes, Paxton was the first on board to sell them.
Mainland made his first 12 prototype Kolar shotguns and gave them to a dozen serious shooters with the request they shoot them for two years and report back. Robert Paxton received #4 and, like the other field testers, shot that prototype for two years. Skeet-shooting legend Wayne Mayes also received one of the prototypes. From 1994 until his untimely death, Mayes shot the same Kolar O/U. In fact, Mayes was significantly involved with Mainland and Ramagli as an adviser.
"This is a great American story – not just a gun company story," Robert Paxton began. "When Mainland retired from bicycle competition he was looking for something new to do. His successful companies already employed hundreds, thus he began making a shotgun — not out of profit motive but of a genuine love for the shotgun game. You can see that by his creating twelve prototypes and giving them to serious shooters to shoot for two years. He wasn't about to rush into anything. He was taking his time!
"It has been great to work with not only an American gunmaking company, but to work with one of the finest companies anyone could work with. Kolar has always been about quality, not quantity."
Phil Baker, another Kolar distributor, heads up the Indiana Gun Club where only shotgun shooting takes place — trap, skeet and sporting clays. But this club also has an extensive gun room where all the popular competition guns are displayed and sold. "The Kolar guns outsell any of the other high-end shotguns," Baker said. "We sell mostly trap guns, but also sell our share of sporting and skeet guns."
Baker also has a mobile sales unit run by John Hardin. The vehicle is filled with all the competition guns Baker sells at the Indiana Gun Club, with a special concentration on Kolar models. The mobile unit stays on the road visiting the bigger shoots — especially trap shoots — showing shooters the guns inside often with the offer to test fire them for a round or two. This traveling truck has been a very successful way for Phil Baker to market more of his shotguns.
Pat Lieske has two gun ranges — Island Lake Shooting Range just north of Ann Arbor, and Bald Mountain Shooting Range near Detroit. His gun shop is in Bald Mountain. Both clubs offer sporting clays, trap, skeet, 5-stand and rifle and pistol ranges. Lieske is no stranger to clay target shooting. Previously a many-time skeet All-American and multiple skeet champion, Lieske found sporting clays some years ago and, evidently, has never looked back. Some of his wins have been highlighted previously. He negotiated with John Ramagli to become a Kolar dealer. No doubt winning the National Championship with a new Max Lite Sporter sealed that deal.
Actually, Lieske shot a Kolar years before when barrels were a bit heavier, but he told me the new Max Lite Sporter was a significant improvement. "The balance, dynamics and lack of recoil put this current Kolar Sporter in a class by itself," he said. Lieske hasn't been the first person I've talked with who is adamant about the Kolar's lack of recoil.
He now shoots a low gun at sporting clays unless the targets being presented suggest a mounted gun. "When shooting low gun, the balance and dynamics of a shotgun are even more important than when shooting a mounted gun. Here again the new Kolar shines."
He also told me that both he and his customers like dealing with a company that makes its guns right here in America. "Further, this is the only gun ever designed from the beginning to accommodate sub-gauge tubes. Small-gauge sporting competition is becoming more important, so the gun's design for 12-gauge and sub-gauges again set the Kolar apart."
Murry Gerber started Elite Shotguns, based north of Pittsburgh, five years ago. In a short time, he and his staff of only two have experienced a meteoric rise in shotgun sales, especially Kolars. When Gerber was starting his gun shop he had several choices for a high-end clay target over/under. He and his partners researched the possibilities and found Kolar was an American company. The fact that Kolar guns were made in America made the decision for them. But how to convince Kolar to have Elite become a distributor?
Gerber and partner Don Watt flew to Racine after they had set up a meeting with John Ramagli. In addition to promising to place a significant order with Kolar, Ramagli wanted more and Gerber wanted to give more. Elite was adamant about giving customers exceptional service. Elite also committed to support clay target tournaments.
Regarding those promised tournaments, Elite became a sponsor of what had been the Great Eastern Skeet Championships. The last two years the tournament has been called the Elite Classic, so this relatively new company has made the commitment to support competitive shooting. But Elite has gone further, supporting such events as the World Skeet Shooting Championships, National Sporting Clays Championships, and the U.S. Open Championships in both sporting and skeet.
Unique in the world of clay target shooting, Elite is the driving force behind their Pro Shooters Weekend. During this springtime event, Kolar pro shooters are invited to Western Pennsylvania for a three-day shoot. For a small entry fee, participants get lessons from these pros in trap, sporting and skeet, including shells and targets. "This is a prime way of giving back to our customers," said Gerber. "Once we sell them a great clay target gun we want them to use it most effectively."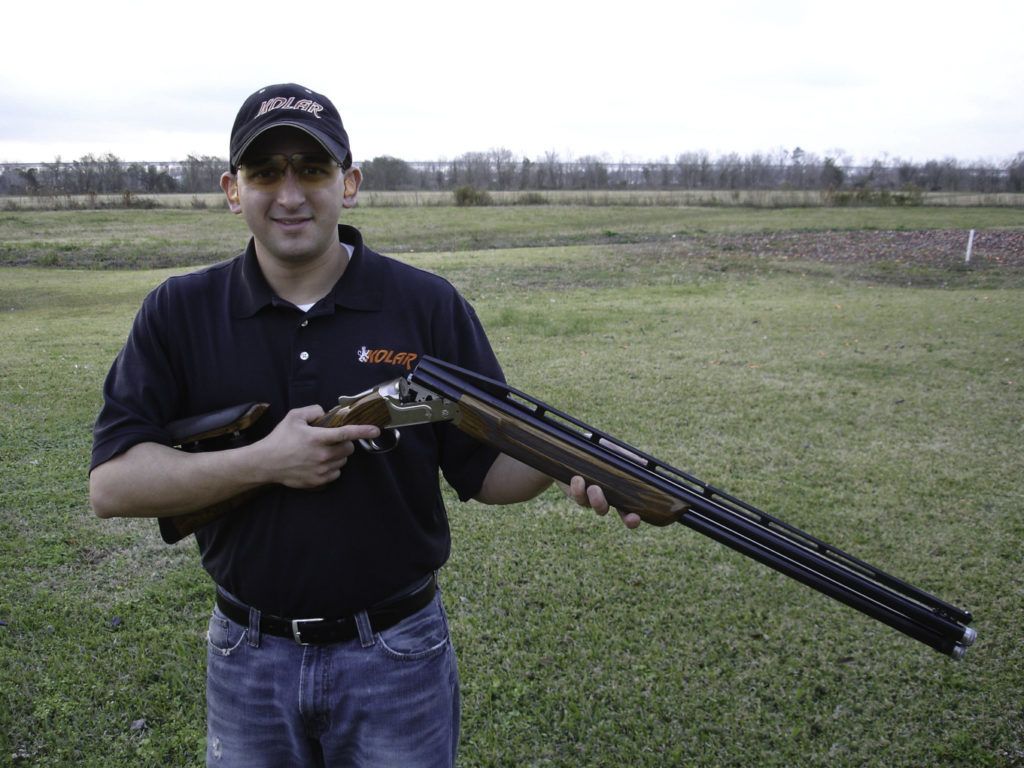 "This is clearly a world-class product," said Gerber. "More and more shooters are seeing the gun's advantages and switching to it. When customers come to us with a problem, Kolar has been so cooperative. Their customer service is exceptional, and customer service is a main reason our company was started."
Two years ago, Elite Shotguns teamed up with Dan Lewis, who is based in California. Lewis had become the top Kolar distributor in the Western U.S., and Elite was the leading sales shop in the East. Since then, the two have purchased space on Industry Row at the National Gun Club in San Antonio, another venue to sell their shotguns.
This article is an excerpt from Gun Digest 2019, 73rd Edition.
---
NEXT STEP: Download Your Free Storm Tactical Printable Target Pack
62 Printable MOA Targets with DOT Drills - Rifle Range in YARDS
This impressive target pack from our friends at Storm Tactical contains
62 printable targets
for rifle and handgun range use. Target grids and bullseye sizes are in MOA. Ideal for long-range shooting!
Subscribe to the Gun Digest email newsletter and we'll send your print-at-home target pack right away.
Just enter your email address below.
---