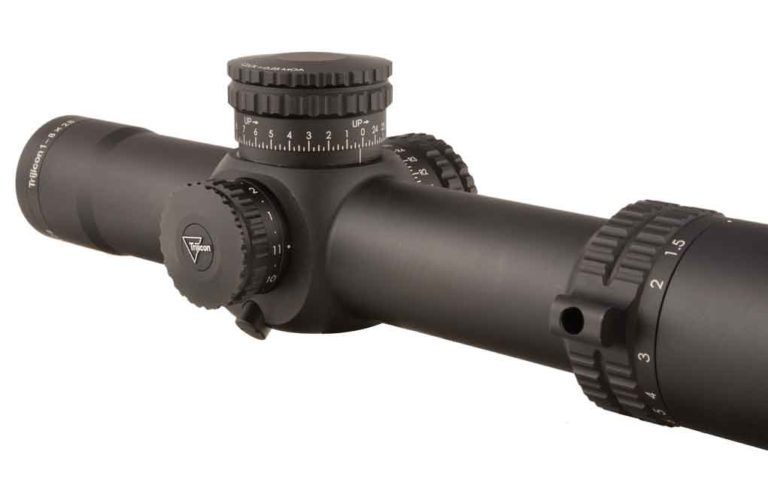 Hunting dangerous game requires you to be on your toes, and that includes using some of the best optics possible for the job.
It's not just running; it's running at you. Hey, they don't call it dangerous game for nothing. Will you have the nerve to stand your ground and finish the job? More important, will your equipment do what you need it to do?
You don't have time to second-guess your scope when a wounded buffalo is closing the distance. That's why you get the best equipment money can buy. And that's why you buy the right equipment for the job. All scopes are not created equal, at least not when your life is on the line. Even binoculars can be a crucial tool in avoiding a brush with death. Here's a look at the right optics for your next dangerous game hunt.
Dangerous game optics:
---
Swarovski EL 42

It's hard to believe Swarovski could improve its famously clear EL series binoculars, but it did. The FieldPro package includes features designed to enhance comfort and functionality, including a rotating strap connector, a redesigned objective lens cover, a user-friendly focusing wheel and a diopter adjustment lock. The EL series still features Swarovski's world-famous glass, edge-to-edge sharpness and high light transmission. 29.5 ounces. ($2,832; SwarovskiOptik.com)
---
Vortex Viper PST Gen II 1-6×24

At less than 11 inches, Vortex's new Viper PST may be the perfect dangerous game scope. It's not just compact; it's fast, thanks to the 112-foot field-of-view at 100 yards at 1x. You'll find your target in an instant, no matter how close it is or how fast it's approaching. The Viper PST is available with either an MOA or MRAD illuminated reticle with ten intensity levels and is built on a 30mm tube. ($999.99; VortexOptics.com)
---
SIG Sauer Zulu 9

Dangerous game gets even more dangerous when the sun goes down. That's why you need a pair of binoculars that offer the highest level of light transmission. SIG's Zulu 9s fit that bill. Built with fully multi-coated Spectracoat lenses, HDX glass and Abbe-Konig prisms for maximum clarity and sharpness, these binoculars will last you a lifetime. The nitrogen-filled tubes are fog-proof, making them the ideal binoculars for any game in any situation. Available in 9x45mm and 11x45mm.
($1,379.99-$1,439.99; SIGOptics.com)
---
SIG Sauer TANGO6

Whether you expect long shots or close ones, a snap shot or a slow, deliberate one, SIG's Tango 6 is everything you are looking for in a dangerous game scope. It includes SIG's innovative LevelPlex, an anti-cant leveling system that takes the guesswork out of long-range shooting. It's accurate to within 0.5 degree. The high-speed, low-profile turrets allow for fast target acquisition at any range, and each scope comes with a laser-engraved SIG ballistic turret made to your specifications. Available in four reticle options and five magnification options. ($1,679.99-$3,119.99; SIGOptics.com)
---
Trijicon AccuPower 1-8×28

This isn't just a great dangerous game scope; it's a fantastic scope for just about any situation. Put it on your favorite big-game rifle or your favorite AR platform. It's right at home no matter where you mount it. Available with either a red or green illuminated, segmented circle/MOA reticle and powered by a single lithium battery, the AccuPower is as reliable as it is versatile. It has 11 brightness settings and an off feature between each setting. The fully multi-coated, anti-reflective glass offers superior clarity and brightness. ($1,699; Trijicon.com)
---
Zeiss Victory SF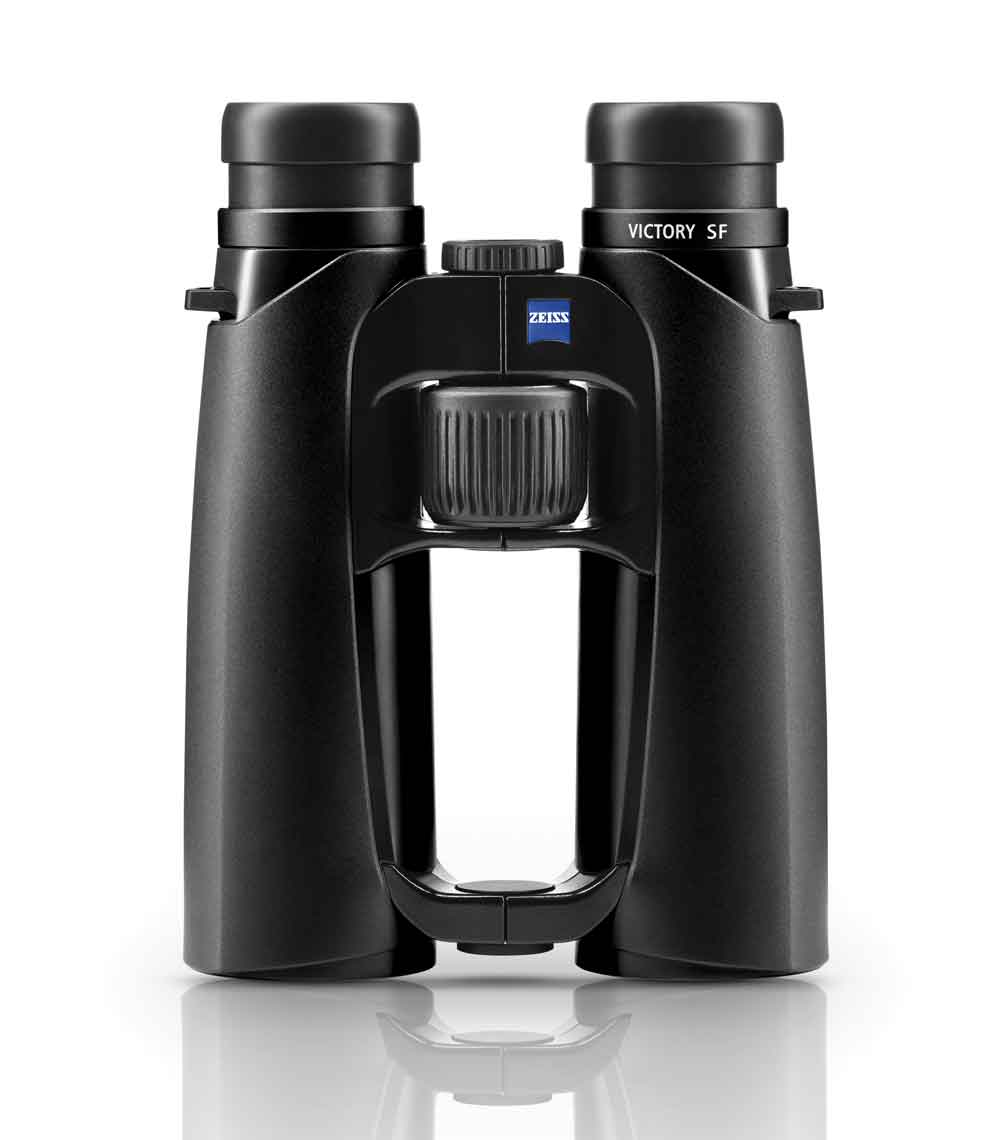 You've traveled halfway across the globe, and you've saved your entire life for this one moment. Are you going to trust your hunt and possibly even your life to anything but the best? With Zeiss's Victory Smart Focus binoculars, you'll never have to worry. Built with the highest-quality glass and a super-wide field of view, the Victory SF allows you to find what you are looking for in an instant. Even better, it has one of the smoothest focusing systems available. Choose between 8×42 and 10×42. Both weigh 27.5 ounces. ($2,849.99; Zeiss.com)
---
Zeiss Victory V8

The name alone should be enough, but take one look at Zeiss's Victory V8 scopes and you'll be sold. Built on a 36mm tube, this beefy, solid scope is the perfect all-purpose topper to your favorite dangerous game rifle. The highest-quality glass allows maximum light transmission for all hunting situations and includes a lighted reticle. Available in four models, including 1-8×30 and 1.8-14×50, you'll be able to find and hit any target at any range. Each scope comes with a free, custom-engraved Kenton ballistic turret ring and a set of Talley rings and bases. ($2,999.99; Zeiss.com)
---
Meopta MeoStar B1 10×42 HD Series

It's always better to spot dangerous game long before it spots you, right? A pair of MeoStars around your neck will help you avoid stumbling into a sleeping lion or a mad buffalo. They are made with extra-low dispersion, high-definition fluoride lens elements to eliminate color fringing in low-light conditions. Each barrel is coated with a protective rubber armor to withstand the most extreme conditions and have sculpted thumb pockets for a comfortable grip. They are guaranteed waterproof and fog-proof and come with a transferrable lifetime warranty. ($1,494.99; MeoptaSportsOptics.com)
---
Leica Magnus 1-6.3×24

You never realize how vital a wide field of view is until you need to find a moving target right now. With Leica's Magnus, you'll never worry about that. The Magnus 1-6.3×24 has a whopping 141-foot wide field of view at the lowest magnification. All Leica scopes are made with the highest quality glass, and the Magnus series includes AquaDura lens coatings. It's available with four different lighted reticles. All include an adjustable, high-visibility center red dot. ($2,199.99; US.Leica-Camera.com)
---
Swarovski Z8i 1-8×24

Is there a perfect dangerous game scope? That depends on what you want, of course, but Swarovski's Z8i series comes pretty close. The 1-8×24 includes a choice of a BRT-I or 4A-IF lighted reticle and has an impressive 127.5-foot wide field of view. There are 64 illumination levels. It's built with a 30mm tube and Swarovski's highest-quality glass. All lenses are fully multi-coated and have Swaroclean non-stick coating for easy cleaning. It weighs just 18.2 ounces. ($2,419; SwarovskiOptik.com)
---
Meopta MeoStar R2 1-6×24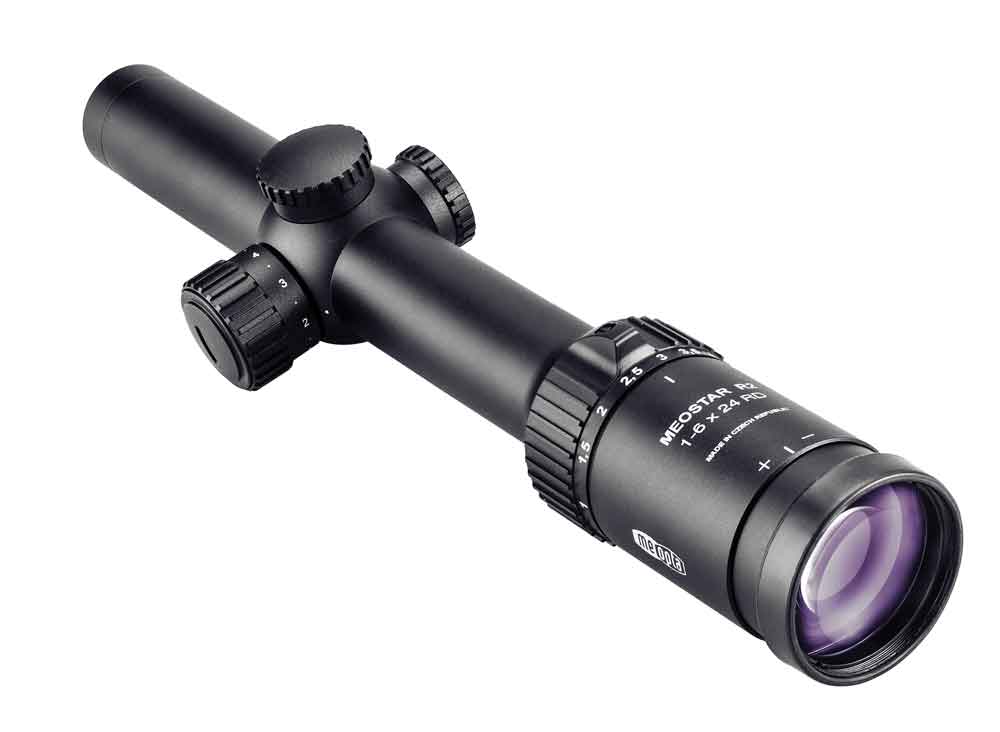 Crystal-clear glass, edge-to-edge clarity, outstanding light transmission and near-perfect color reproduction not only help you hunt longer; it can help you make a shot when it matters most. You get all that and more with Meopta's MeoStar thanks to MeoLux lens coating and an unparalleled adjustable reticle illumination system visible on even the brightest days. All external lenses are coated with MeoDrop, designed to repel water, skin oils and grease. Available with 4C and BDC reticles. ($1,839.99; MeoptaSportsOptics.com)
Editor's Note: This article is from the April 2017 issue of Gun Digest the Magazine.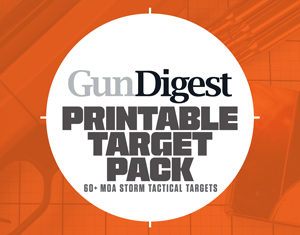 Next Step: Get your FREE Printable Target Pack
Enhance your shooting precision with our 62 MOA Targets, perfect for rifles and handguns. Crafted in collaboration with Storm Tactical for accuracy and versatility.
Subscribe to the Gun Digest email newsletter and get your downloadable target pack sent straight to your inbox. Stay updated with the latest firearms info in the industry.