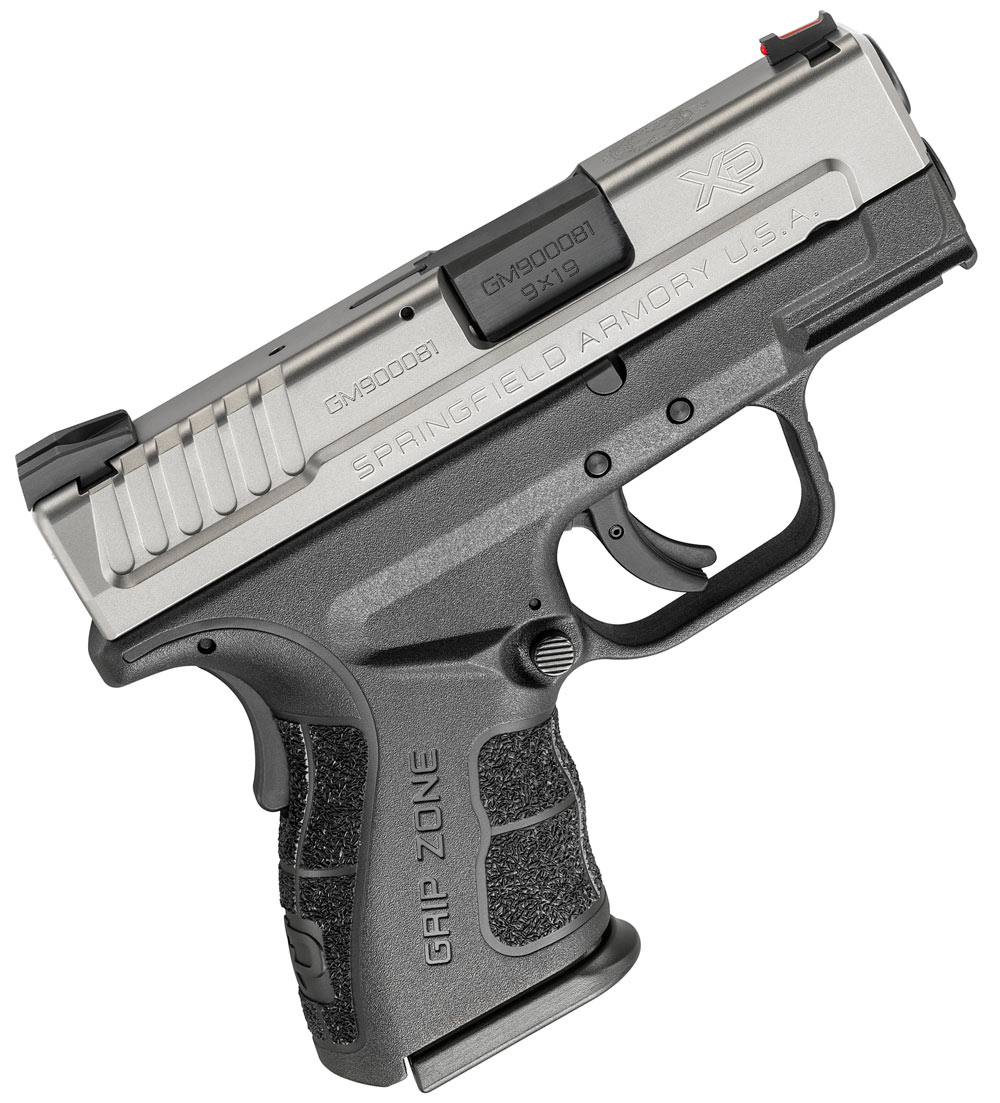 It's pretty easy to get a handle on the news coming out of Springfield Armory. Really, the latest edition to Illinois company's catalog all comes down to grips.
To be more exact, the XD Mod.2 aims to give shooters a more pleasant purchase through some ergonomic tweaks. The most notable on the 3-inch barreled sub-compact is what Springfield Armory touts as Grip Zones.
Essentially, the three "Zones" on the grip each have their own unique texturing, promoting a more solid handle on the gun. It is a marked break from the original XD's design, which boasted much more traditional grip texturing.
The new surfaces on the Croatian-made pistol – being released in 9mm and 40 S&W – are meant to interact with specific parts of the hand.
Zone 1, on the front of the grip, has an anti-slip surface that is less assertive to work in conjunction with more sensitive parts of the hand. Zone 2, at the rear of the grip, has much more aggressive texturing, encouraging more friction and a firm hold. Zone 3, covering all other areas of the grip, is moderately textured and is meant to support the other two zones.
While the most noticeable, the Grip Zones aren't the only tweaks Springfield has made to the sub-compact. The company has also reduced the grip, frame and slide size on the double-stack pistol.
The tweaks in the dimensions appear to only bolster the XD Mod.2's concealed carry credentials. As does the streamlining of many of the corners and curves of the gun, making it less likely to snag.
The pistol also has a new set of sights. Springfield upgraded the front sight to a red fiber optic. The rear sight is still a two dot, though its profile has been lowered, and is still constructed of steel to facilitate its use in racking the slide.
The XD Mod.2 retains many of the features that made the line popular in the first place. The pistol still has an ambidextrous magazine release, blade and grip safeties and excellent capacity. The 9mm version still holds 13+1 (16+1 with the X-Tension magazine) rounds and the 40 S&W 9+1 (12+1 with the X-Tension).
No word on when the pistol will be officially released, but Springfield has given the price on the new XD Mod.2. All-black versions have an MSRP of $565, while bi-tone models run $599.
---
NEXT STEP: Download Your Free Storm Tactical Printable Target Pack
62 Printable MOA Targets with DOT Drills - Rifle Range in YARDS
This impressive target pack from our friends at Storm Tactical contains
62 printable targets
for rifle and handgun range use. Target grids and bullseye sizes are in MOA. Ideal for long-range shooting!
Subscribe to the Gun Digest email newsletter and we'll send your print-at-home target pack right away.
Just enter your email address below.
---