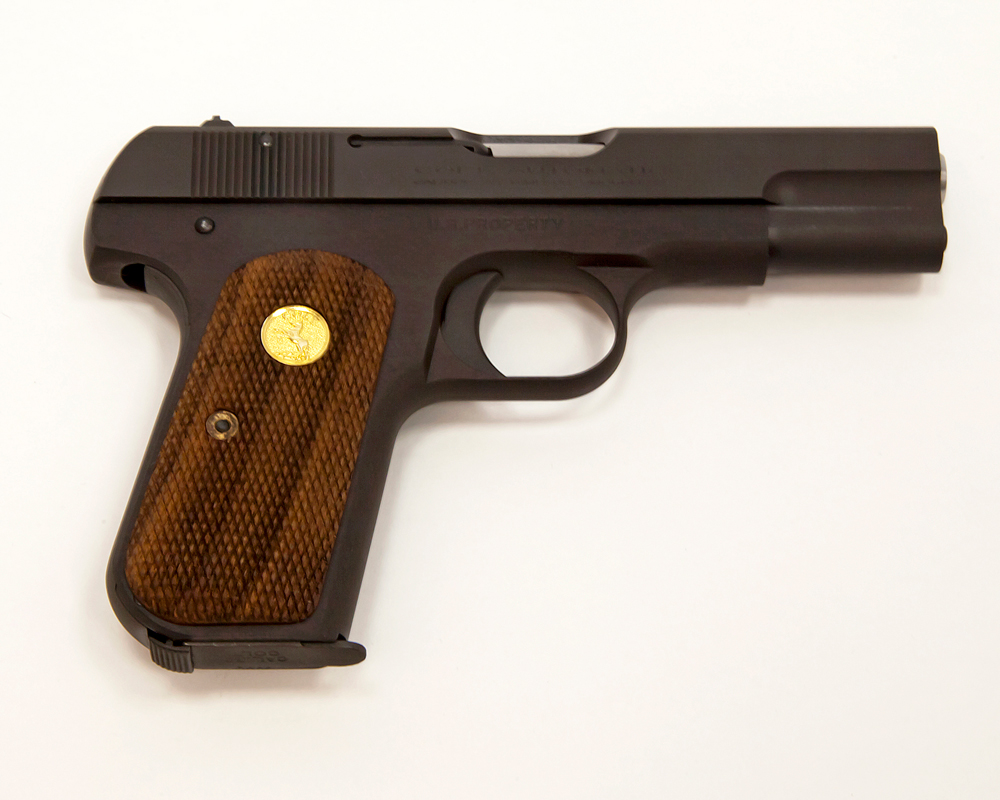 When you're a firearms enthusiasts it doesn't matter what direction your fancy wonders off, sooner or later you'll run into John M. Browning.
Many of the rifles, shotguns and pistols the prolific gun designer came up with a century ago are still with us today. Heck, just think of the profusion of the iconic 1911 pistol or venerable over-under shotgun today just to get a grasp of his impact.
Some of Browning's other designs, however, have fallen to the wayside for one reason or another over the years. One, however, is making a comeback, albeit on a limited scale.
Colt is has teamed up with U.S. Armament Corp. to produce a limited run of the Model 1903 Hammerless pistol. It was a project that came out of the woodwork at the 2015 SHOT Show and looks to be coming to fruition soon (test pistols are being sent out to the media as this is being written).
This is the second such project the companies have partnered up to tackle. Colt and U.S. Armament's made a Gatling gun a few years back.
For obvious reasons, the 1903 should have much wider appeal that that venture, especially for fans of authenticity. The new pocket pistols are designed to be spitting images of the originals.
The bad news is there won't be many of the .32 ACPs available with a run of around 3,500 initially planned. Of that run, 500 of the pistols will be commemorations of the General Officers issue pistol.
These pistols will have the same markings, finish and grips as the original. And they will also have a special run of serial numbers coinciding with originals pistols that were issued to Generals such as Eisenhower and Patton.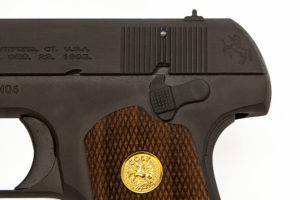 Adding a little bang for the buck, the guns will come with a historical fact sheet discussing the General of which the particular serial number was issued.
The 1903s will be Type 2, which means they come without a magazine disconnect and have separate barrel bushing. The majority will be Parkerized, but there will that will come with a blued or nickel finish.
The base model MSRP is said to be $1,395. Latter on, additional magazines and barrels will be available. There is also talk the companies might release a Model 1908 (a .380 version of the 1903) some time in the next couple of years, as well.
Model 1903 Specs
Caliber: .32 ACP
Finish: Parkerized, Blued, Nickel
Weight: 24 ounces
Length: 6.5 inches
Barrel Length: 3.75 inches
Magazine: 8 rounds
Sights: Fixed front, rear drift-adjustable for wind
---
NEXT STEP: Download Your Free Storm Tactical Printable Target Pack
62 Printable MOA Targets with DOT Drills - Rifle Range in YARDS
This impressive target pack from our friends at Storm Tactical contains
62 printable targets
for rifle and handgun range use. Target grids and bullseye sizes are in MOA. Ideal for long-range shooting!
Subscribe to the Gun Digest email newsletter and we'll send your print-at-home target pack right away.
Just enter your email address below.
---