With access to some of the most advanced ammo manufacturing capabilities on the globe, PRIME Ammunition is fast becoming a favorite among serious shooters.
PRIME Ammunition (www.primeammo.com) is a relatively new player in the shooting world. The company has been going strong for around a year and a half offering shooters top-notch rifle, pistol and shotgun ammo. But as is common in the global marketplace of ammunition, there is more than meets the eye when it comes to the Nevada-based company.
PRIME Ammunition is partnered with RUAG Ammotec, which actually handles the manufacturing end of the process. As PRIME CEO Jim O'Shaughnessy points out in the above video, the Swiss-owned (literally, by the nation) company has some of the world's most advanced ammunition manufacturing capabilities available today. To boot, RUAG has more than 150 years of experience turning out high-precision ammo and is a top supplier of various militaries around the world.
In the video, O'Shaughnessy also goes into how PRIME Ammunition is doing its part to promote recreational and competitive shooting stateside. The company has made it a point to heavily support youth and female shooters, which includes helping launch the Precision Rifle Series PRS Kids event in conjunction with C&H Precision Weapons.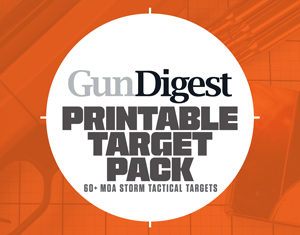 Next Step: Get your FREE Printable Target Pack
Enhance your shooting precision with our 62 MOA Targets, perfect for rifles and handguns. Crafted in collaboration with Storm Tactical for accuracy and versatility.
Subscribe to the Gun Digest email newsletter and get your downloadable target pack sent straight to your inbox. Stay updated with the latest firearms info in the industry.