Savage Arms has issued a recall notice on B.MAG rifle bolts (17 WSM) after discovering that the bolt on some B.MAG rifles may inadvertently catch the safety button and slide it forward into the "fire" position.
This condition is primarily present if downward pressure is applied to the bolt too early while pushing it forward. While Savage has received no reports of accidents due to this condition, we have decided to offer free retrofits of all B.MAG rifle bolts out of an abundance of caution and in our ongoing commitment to quality and safety.
To avoid possible unintentional discharge or injury, do not use your B.MAG rifle until your bolt has been retrofitted with a new bolt handle and cap. For instructions on receiving your free bolt retrofit, visit www.savagearms.com/recall/bmagbolt/. For other questions related to this bolt recall, call us at 844-784-3301 Monday through Friday 8am to 10pm EST. This retrofit only applies to Savage B.MAG rifle bolts.
The bolt retrofit includes the replacement of the existing bolt handle and bolt cap with a revised bolt handle and bolt cap.
The correct, revised parts are easily identified: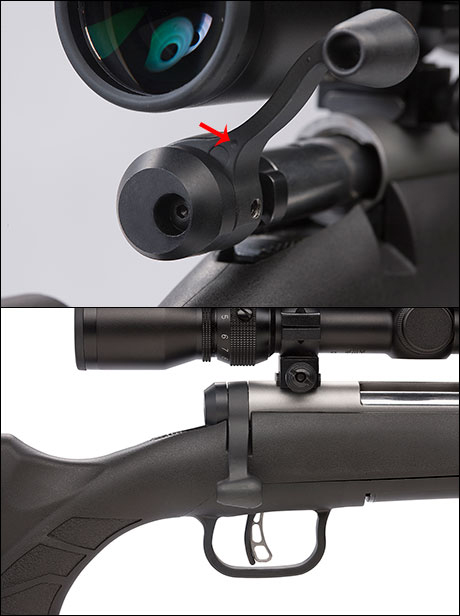 To avoid serious injury or death with any rifle, observe these precautions:
Always visually confirm that the safety is on after closing the bolt.
Never put your finger on the trigger until you are ready to fire.
Never point a firearm—either loaded or empty—at anything you do not intend to shoot.
Savage Arms is the leader in accuracy, quality and value, and we stand behind our products. We sincerely apologize for any inconvenience this may cause you.
Source: Savage Arms