These micro 9mm handguns are more than ready for everyday carry and backup-gun duty.
The Best Micro 9mm Handguns Available Today:
Updated 3/08/2023
The best concealed carry handguns are small, and most shooters today tend to prefer 9mm. Put together, these two concepts create the hottest new class of CCW guns on the market: the micro 9mm. This budding category of firearms has developed a lot in just the past couple of years, with new models being released almost too fast to keep track of. Here are our picks of the best micro 9mm handguns available in 2023, including both pistols and revolvers.
Kimber R7 Mako
Kimber was a bit late to the party with their own micro 9mm handgun, but it has some interesting features that keep it in the running with existing micro 9mm models. The R7 Mako ships from the factory with an optics-ready slide capable of mounting RMSc-footprint red dots, but it comes standard with tritium night sights as well. The pistol's controls are fully ambidextrous, and each Mako ships with one flush-fitting 11-round magazine plus an extended 13-round mag. Kimber offers the Mako with a Crimson Trace optic already installed too, but the standard optics-ready model has an MSRP of $599.
Smith & Wesson M&P CSX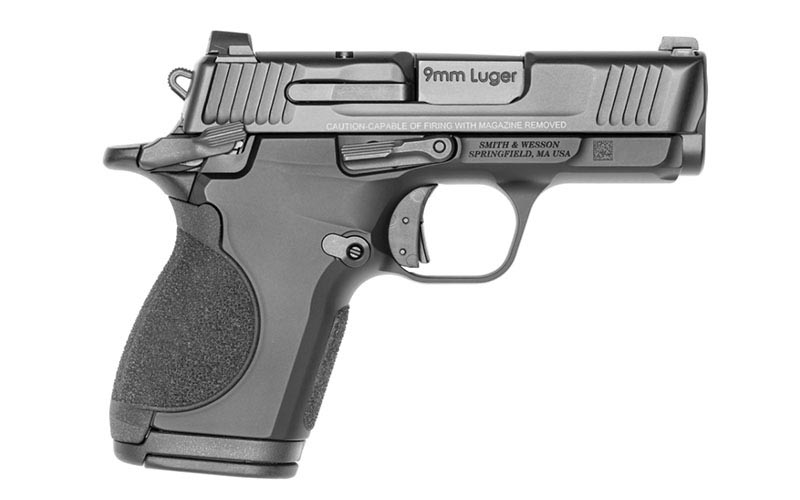 Released at SHOT Show 2022, Smith & Wesson's new micro 9mm handgun breaks the mold established by the micro 9s that came before it. The CSX is a single-action only, metal-framed pistol, but it's not a 1911 either. S&W clearly weren't afraid of trying new things as they were designing the CSX. The gun is very small and lightweight thanks to its aluminum alloy frame, but it remains comfortable in the hand and fits a capacity of 10+1 with flush-fitting mags. Extended 12-round mags are available as well and the CSX has an MSRP of $609.
Wilson Combat SFX9
The SFX9 is Wilson Combat's take on the high-capacity, sub-compact concealed carry pistol. While not as micro as the micro 9mm handguns that started this trend, the SFX9 is still very small for its 15+1 capacity. This is also the only true member of the 1911 family on this list, so if you're devoted to JMB's timeless design but are interested in modernizing your carry gun, this is one worth taking a look at. Because it's made by Wilson Combat, high quality construction is basically guaranteed, but that also comes with a hefty price tag of $3,055.
Ruger Max-9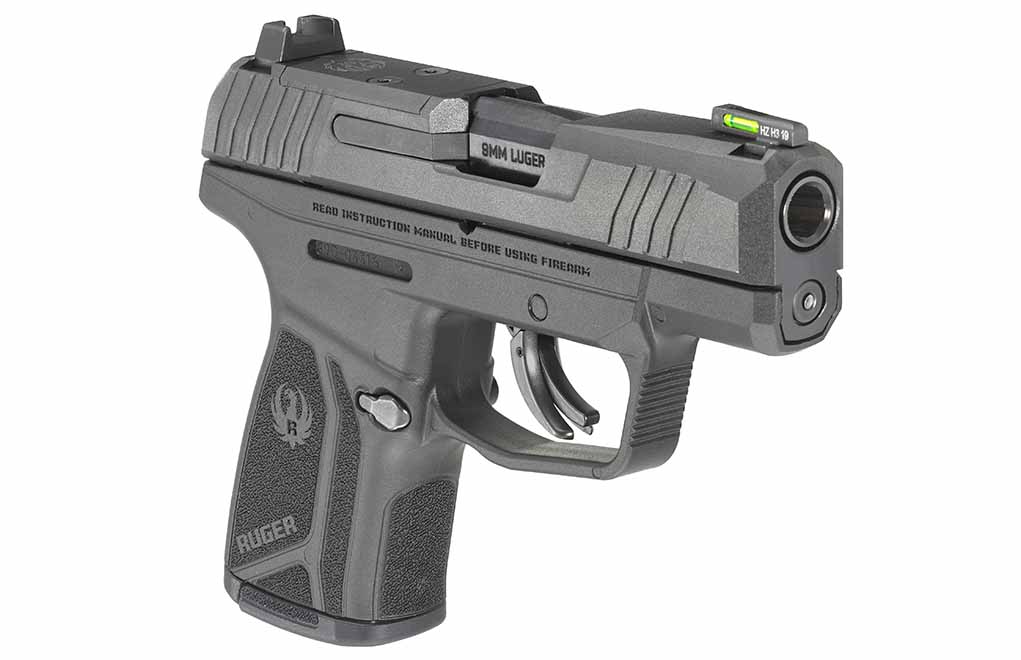 Ruger joins the micro 9mm fray with a pint-sized pistol that has the stuff to contend. More than anything, the striker-fired Max-9 offers up excellent capacity in a small package, feeding off 12-round extended capacity and 10-round flush-fit magazines. The 3.2-inch barreled gun is excellently executed, with aggressive texturing on all grip faces and ample cocking serrations on the slide. It's a modern take on the concealed carry pistol to boot, boasting a slide cut compatible with a wide selection of red-dot optics. That's plenty for a gun with a price tag of $589.
Springfield Armory Hellcat
There's little wonder why the Hellcat is widely considered among the top micro-compact pistol. Quite simply it ticks off all the boxes. In addition to a minuscule 18-ounces in weight and 4-inches in height, the 9mm keeps 13+1 rounds on tap. Furthermore, the striker-fired isn't stripped down, with a downright snappy trigger and high-visibility Tritium front sight and U-notch rear. With an MSRP of $633, it's competitively priced, especially given all its bells and whistles.

SIG Sauer P365
Groundbreaking, SIG squeezed full-sized capacity into a micro 9mm pistol's concealable package with the P365. It boasts 10+1 capacity with its flush-fit magazine and the option to up round on tap to 13 rounds with an extended mag. It has XRAY3 Day/Nights sights, comes in at 1-inch in width and weighs 17.8 ounces. Hard to beat with a price tag of $599.
Smith & Wesson M&P Shield Plus
We used to brag up the Shield 2.0 on this list, but its days are numbered since the release of the Shield Plus. Configured similarly to the old model, the Plus has a distinctive capacity advantage with 13+1 onboard. That's more than enough to handle nearly any life-or-death situation. Smith & Wesson offers two models of the pistol, standard and a dolled-up version from its Performance Center. The goods on the latter, besides having a souped-up trigger, the pistol is optics ready and even available with a factory-installed Crimson Trace red dot. There's quite a price difference, with the standard running $499 and the PC model $630.
Ruger LCRx

This revolver's monolithic frame is made from aerospace-grade, 7000-series aluminum. It also has a stainless-steel cylinder and, at 17.4 ounces, it's not all that heavy for a six-shot 9mm revolver. It comes with three full-moon clips to make reloads easy and has a suggested retail of $859.
Ruger EC9s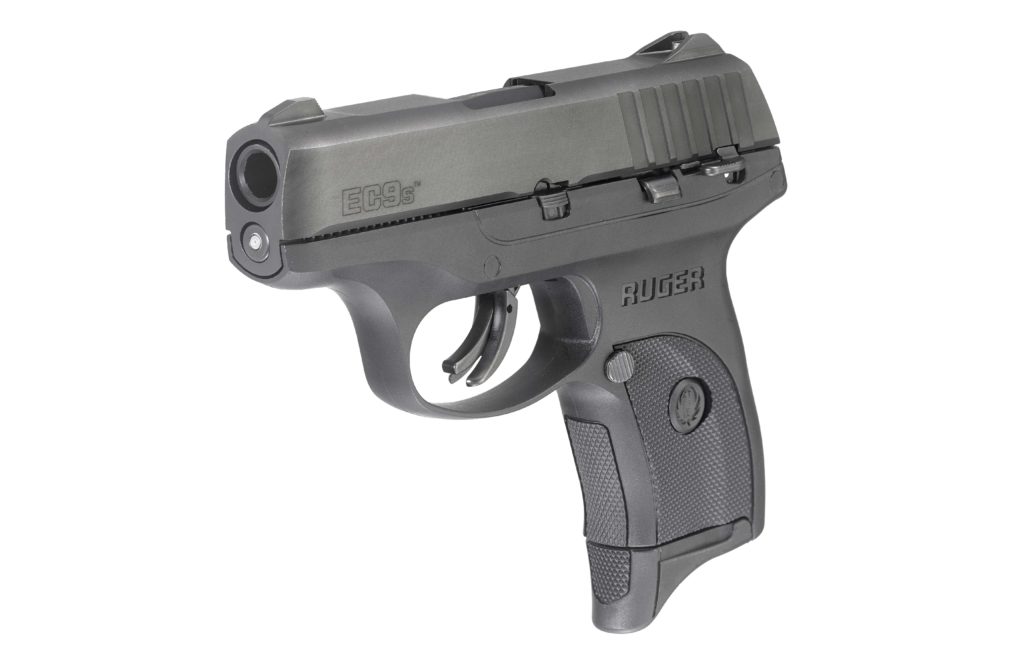 This very affordable polymer-framed semi-automatic has a capacity of 7+1 and weighs 17.2 ounces. It's 6 inches long, less than 1 inch wide and the sights are integral to the slide. It comes with a finger extension you can add to the magazine, but its most attractive feature is that it's less than $350.
Glock 43

Among the most anticipated Glocks ever produced, the G43 lived up to expectations. At 6.26 inches in overall length and 17.95 ounces unloaded, the 6+1 pistol runs on the larger side of micro pistols, yet is concealable as ever. Aggressive grip texturing makes it easy to shoot, large magazine catch helps lightning-fast magazine reloads and the pistol is more than affordable at $449.
For more micro 9mm information check out:
Which Is Best: Kimber Micro 9 Or SIG P938?
Editor's Note: This article originally appeared in the Shooter's Guide issue of Gun Digest the Magazine.
Elwood Shelton and Adam Borisenko contributed to this story.
---
---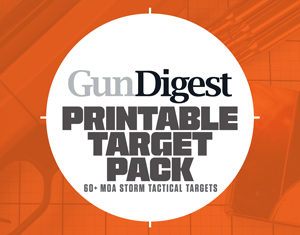 Next Step: Get your FREE Printable Target Pack
Enhance your shooting precision with our 62 MOA Targets, perfect for rifles and handguns. Crafted in collaboration with Storm Tactical for accuracy and versatility.
Subscribe to the Gun Digest email newsletter and get your downloadable target pack sent straight to your inbox. Stay updated with the latest firearms info in the industry.