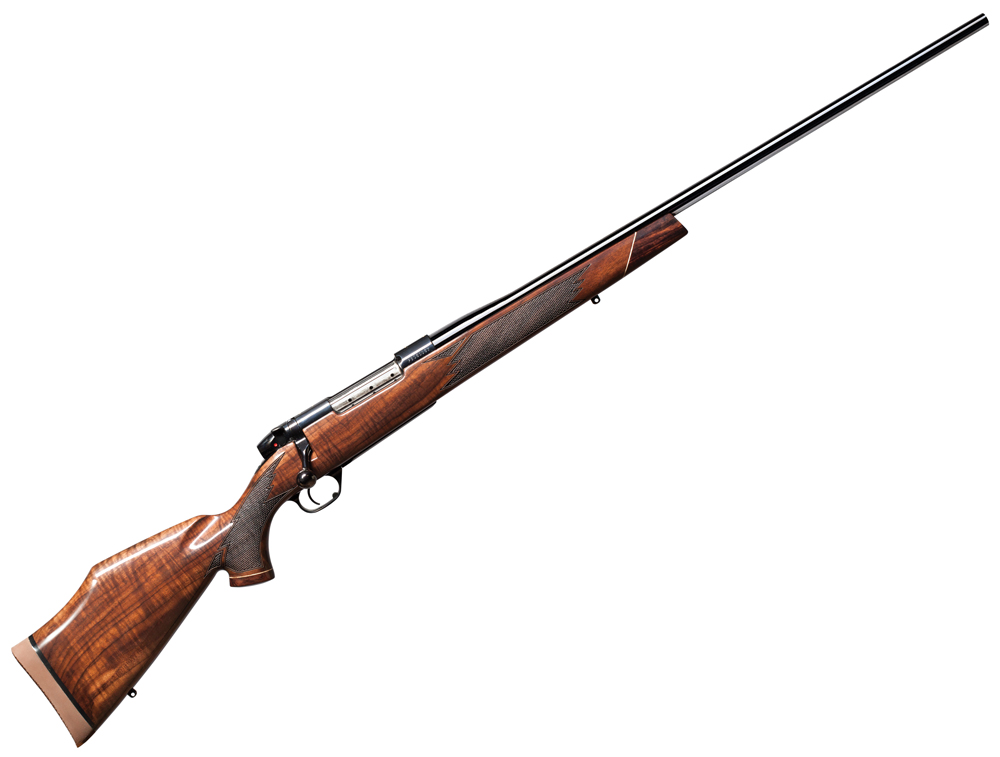 The Weatherby Mark V has gone though its first redesign since the rifle was introduced in 1958.
While Weatherby produces a wide line of firearms and ammunition, there is one product that tends to reign supreme — the Mark V.
Since its introduction in 1958, the rifle has been the apple of both hunters' and marksmen's eyes. Of course, it's the firearm's high functionality — along with Weatherby's peppy cartridges — that have won it accolades.
With a design that has won renown for more than half a century, it seems like there's little to improve on the Mark V. But don't tell that to the designers and engineers at Weatherby, who recently endeavored to make the rifle a bit more perfect.
Firearms purists need not panic, however. Weatherby has not gone the way of New Coke with the Mark V. Instead, it's refined a few of the rifle's curves and manufacturing processes; and it's tacked on one new feature that is certain to enhance the overall function of the gun.
To that final point, Weatherby has developed and added a new adjustable trigger for the line of rifles. The company doesn't list the top end of the LXX trigger's pull weight, but lists the basement at a curt 2.5 pounds.
And the ability to dial the pull weight isn't the only refinement with Weatherby precision grinding the contact surfaces for a smooth pull. The company also widened the trigger itself to create more contact surface with the finger, thus giving shooters more control over the shot.
The most noticeable refinements on the new Mark V, though, are those made to the stock. The rifle has a slimmer, more graspable forend, which gives the gun a more streamlined appearance. Its grip has also had material removed to reduce its diameter and has a slight right-hand palm swell. These stock modifications make the rifle lighter, no matter what version of the Mark V.
A couple of other notes on the new the Weatherby Mark V, it has a hand-lapped barrel, and the company guarantees it of sub-MOA accuracy. The line of Mark Vs start at $1,700 (the Weathermark) and have MSRPs that go up from there.
---
NEXT STEP: Download Your Free Storm Tactical Printable Target Pack
62 Printable MOA Targets with DOT Drills - Rifle Range in YARDS
This impressive target pack from our friends at Storm Tactical contains
62 printable targets
for rifle and handgun range use. Target grids and bullseye sizes are in MOA. Ideal for long-range shooting!
Subscribe to the Gun Digest email newsletter and we'll send your print-at-home target pack right away.
Just enter your email address below.
---