The National Match 1911. The finest 1911 ever produced? Here are 10 photos from Massad Ayoob's Greatest Handguns of the World to help you decide.
[imagebrowser id=11]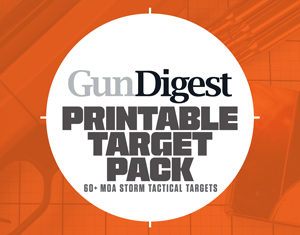 Next Step: Get your FREE Printable Target Pack
Enhance your shooting precision with our 62 MOA Targets, perfect for rifles and handguns. Crafted in collaboration with Storm Tactical for accuracy and versatility.
Subscribe to the Gun Digest email newsletter and get your downloadable target pack sent straight to your inbox. Stay updated with the latest firearms info in the industry.