We've done the legwork to assemble the most popular guns that are in stock and the best gun deals throughout the industry.
First-Time Gun Buyers Start Here!
11/2/20 Update
Are you wondering, What are the most popular guns selling right now, where can I buy them, and what are the best deals? Are you looking to buy your first gun and want to be sure you're getting the most popular option or safe bet? Then you've come to right place!
Bookmark this page and check back weekly for easy price shopping on guns in stock and on sale.
Disclosure: Some of these links are affiliate links. Caribou Media Group may earn a commission from qualifying purchases. Thank you!
Quick Links:
#1 Top-Selling Semi-Auto Pistol – Glock 19
An excellent compromise between full-sized and sub-compact, the Glock 19 remains a top choice in double-stack 9mm pistols. Learn more about the Glock 19
---
#1 Top-Selling Revolver – Colt Python
The Colt Python is widely considered to be one of the best revolvers ever made, and with production ceased for more than a decade, it's also among the most collectible. Learn more about the Colt Python here
---
#1 Top-Selling Lever-Action Rifle – Marlin 1895
The Marlin lever-action is extremely popular with today's shooters and hunters, and being chambered in .45-70 makes it one of the most versatile. Learn more about this workhorse Marlin lever-action
---
#1 Top-Selling Bolt-Action Rifle – Ruger American Rimfire
Available in three calibers – .22 LR, .22 WMR and .17 HMR – the series of bolt-action rimfires boasts an 18-inch barrel and is giving other popular rimfire bolt guns a run for their money. Learn more
---
#1 Top-Selling Semi-Auto Rifle – Smith & Wesson M&P Sport II
It's hard to imagine what kind of rebranding voodoo Smith & Wesson undertook to become known as one of the top makers of AR-15s, but regardless of how that came to be the M&P Sport II has proven itself a solid and affordable model in the class. It is now a best seller. Get it here:
---
#1 Top-Selling Pump Shotgun – Mossberg 590 Shockwave
Paired with Aguila's Minishell, the new Mossberg 590 Shockwave is taking the personal defense world by storm. Learn more
---
#1 Top-Selling Over/Under Shotgun – Browning Citori
Produced in mass and beloved by many, few over/under shotguns hold a candle to the Browning Citori and its impact. Learn more
---
#1 Top-Selling Semi-Auto Shotgun – Benelli M4 Tactical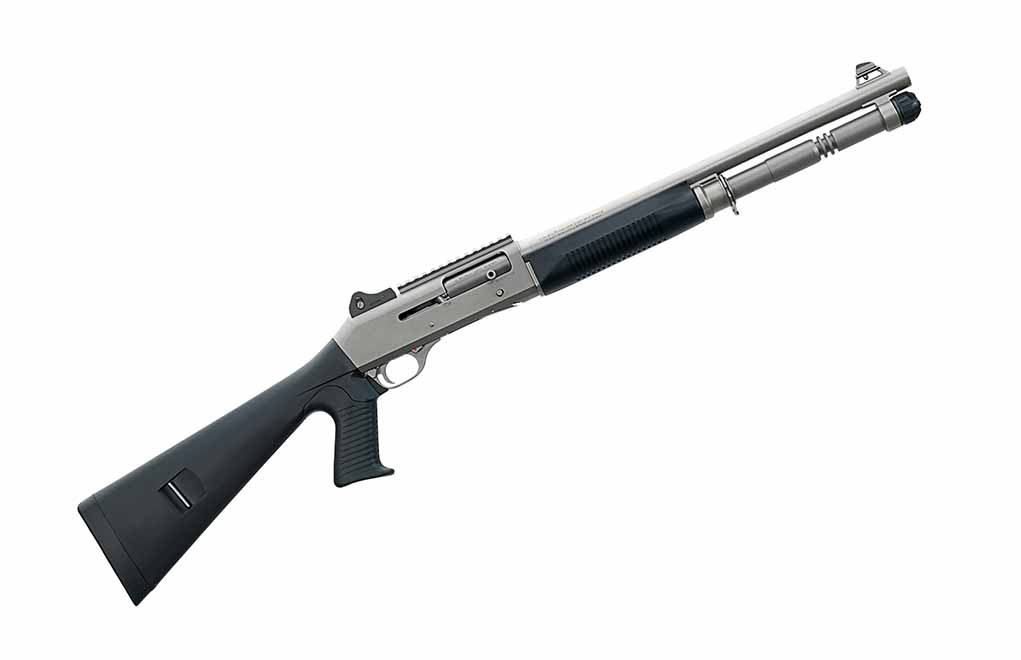 A longtime favorite of military special forces and the U.S. Marine Corps, the Benelli M4 is serious firepower for the home defender as well. Learn more
---
NEXT STEP: Download Your Free Storm Tactical Printable Target Pack
62 Printable MOA Targets with DOT Drills – Rifle Range in YARDS
This impressive target pack from our friends at Storm Tactical contains 62 printable targets for rifle and handgun range use. Target grids and bullseye sizes are in MOA. Ideal for long-range shooting!