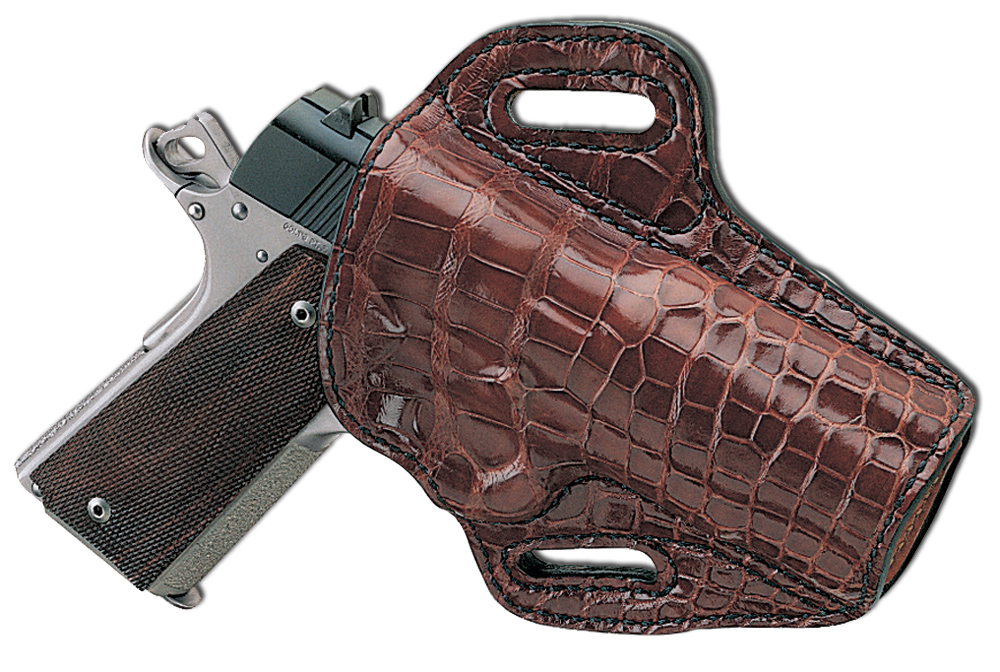 Often, a new leather holster is stiff and tight. This means it will be hard to draw your handgun from the rig, and it also may be hard to fully seat your weapon in the rig initially.
Many leather rigs have adjustment screws, useful for adjusting to your gun both initially and when leather shrinks from heat, moisture, sweat, and humidity. Getting your gun stuck in your holster can be embarrassing to say the least, and fatal at worst.
If your leather holster does not have adjustment screws and is too tight to draw from effectively, the solution is to break in the holster with your unloaded handgun.
Also known as "working" the holster, this means pushing your unloaded handgun all the way into the holster, moving it around, and then drawing it out. This should be done 10 to 15 times. If the holster is really tight, then you need to carry out a simple break-in procedure called "blocking."
This involves putting your unloaded handgun inside a plastic bag, such as the bag the holster came in, and then pushing the bagged, unloaded handgun all the way into the holster. You move it around as much as you can and then draw it and reinsert it 10 to 12 times.
You then leave the bagged, unloaded gun in the holster for a couple hours. When you withdraw the unloaded gun from the holster and the bag, re-insert it and withdraw it again, you should find that the gun moves more easily into and out of the holster.
Excerpted from the book Armed, by Bruce N Eimer, Ph.D.