Welcome to the Gun Digest Community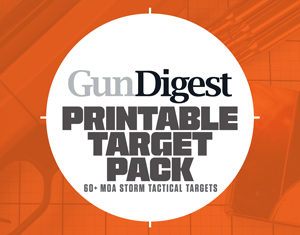 Thanks for Downloading the Storm Tactical Target Pack!
Your PDF is on its way to your e-mail inbox for direct download! Check your e-mail! And welcome to the Gun Digest family, where we know guns, so you know guns.
Note: It may take up to 20 minutes for the e-mail with direct download link to arrive in your inbox.
In the Meantime: Check Out …
10 Best Shooting Drills And Firearms Training Posts
Get trigger time with these shooting drills and employ the rock-solid training techniques and you're certain to see your groups shrink and your skills improve. Click here