Ah, for yesteryear and the chance to shoot a real .22 rifle at the county fair.
"The slide-action gained rapid popularity through the early twentieth century. In carnival and amusement park shooting galleries, the slide-action became the "gallery gun." These were chambered for the .22 Short and provided many a young shooter his first live-fire experience. Television, and later gun control, reduced and soured interest in gallery shooting, with the video-game arcade finishing the job."—C. Rodney James, Gun Digest Book of the .22 Rifle, from the chapter "What Kind of Rifle?"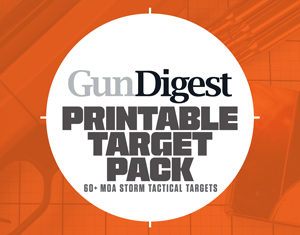 🎯 Exclusive Offer: Get Your FREE Printable Target Pack!
Dive into precision shooting with our 62 Exclusive MOA Targets featuring DOT Drills. Perfect for both rifle and handgun enthusiasts, these targets are designed for accuracy, especially for long-range shots.
Why You'll Love This Pack:
🎯 Expertly Crafted: Brought to you in partnership with the renowned Storm Tactical.
🎯 Versatile Use: Suitable for both rifle and handgun range sessions.
🎯 Precision Design: Target grids and bullseyes meticulously measured in MOA for the best shooting experience.
Bonus: By grabbing this offer, you'll also be subscribing to the Gun Digest email newsletter, keeping you updated with the latest in the world of firearms.
Don't miss out!
Simply enter your email below, and we'll send your downloadable target pack straight to your inbox.