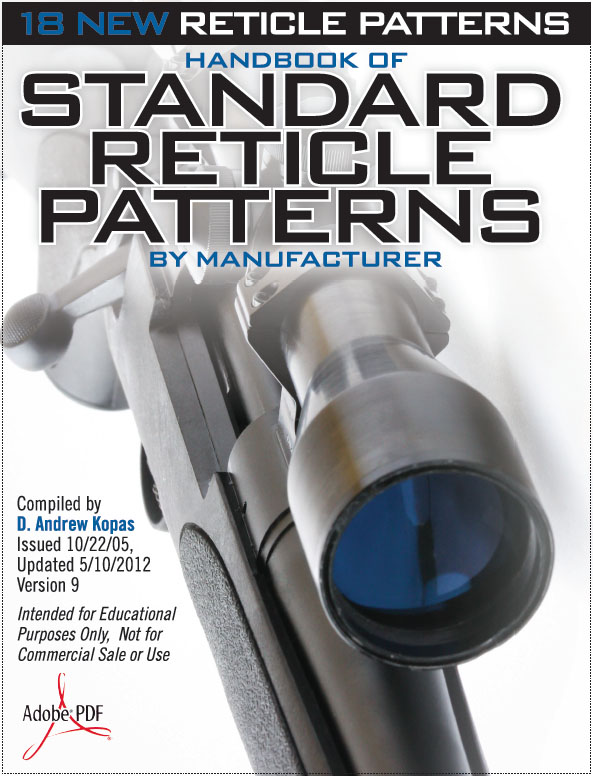 Download the Handbook of Standard Reticle Patterns by Manufacturer, Compiled by D. Andrew Kopas
Updated May 2012!
This handy 82-page reference contains diagrams of tactical reticles from all the major optics manufacturers. D. Andrew Kopas shares the digital handbook with members of tacticalgearmag.com and scout/snipers in all branches of the armed forces, police marksmanship units and civilian long-distance shooting disciplines.
Enter your e-mail in the box below and we'll give you IMMEDIATE ACCESS to this special digital book.
By downloading this free e-book, and as an added bonus, you agree to receive the industry's best e-mail newsletters from Gun Digest and Tactical Gear and the industry-leading companies' special offers, straight to your inbox. This FREE service is another benefit of being a fan and reader of Gun Digest.
[form id="88421″]